Everyone enjoys a singsong in the shower, so it makes sense to have your favourite tunes to hand. Thankfully, Japan's Noritz Electronics Technology has created a futuristic-looking MP3 player, dubbed the Juketower, which promises to provide audio entertainment during your daily scrub.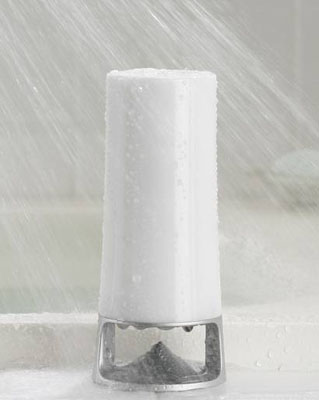 The Juketower: umbrella not required
The Juketower plays MP3 audio tracks from USB keys with a capacity of up to 2GB, although one isn't included. This means you'll have to transfer tracks over to a key before using the Juketower, but it'll give you a chance to create a shower playlist. May we suggest starting with something by Wet Wet Wet and ending with the Weather Girls' It's Raining Men?
Since you'll be accessing songs from a USB key, the Juketower has integrated controls for volume and track adjustment located on its top face.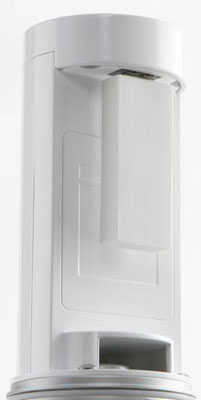 Juketower: USB keys slot into the rear
Our major gripe is that the Juketower's only splashproof, not waterproof, so you'll have to be careful about where it's placed.
An LED display on the product's front surface displays the time, and the speaker has a maximum output of 0.5W. The Juketower measures 7.8 x 18.3cm and is powered by three AA batteries.
Don't want to take two MP3 players into the shower? The Juketower is available here for $127 (£64/€85).