The bargains just get better and better at PC World. This week it's got the world's leading software company on sale for a measly £149.99.
For some reason there's no further information available on the UK retailer's site. In the absence of any provisos, we assume batteries, cables, Gates and Ballmer, are all included in the price.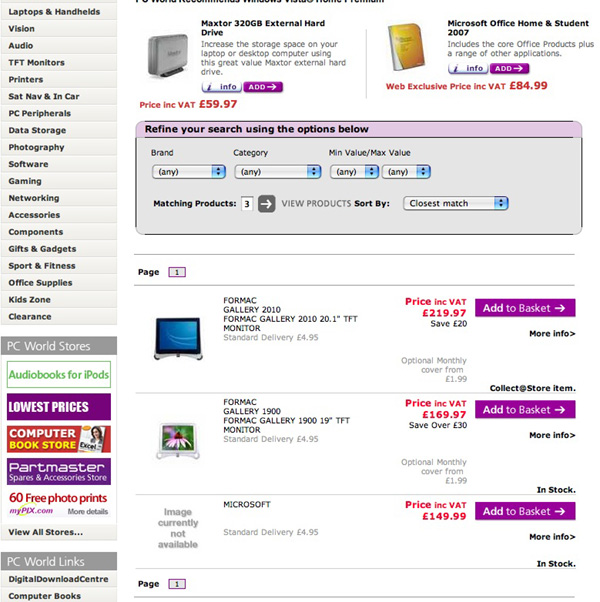 They make the profit on the warranty you know
Even better, delivery is just £4.95, though you'll probably have to give the UPS guy a massive tip. Personally, we can't see why there isn't an in-store pick up option.
Is there a catch?
Knowing PC World like we do, it'll probably try and sell you an extended warranty for your brand new software colossus. Don't listen. If you can understand the Reg you're bound to be able to look after a sprawling Windows monster by yourself. Alternatively, you can probably get a third party warranty for a much better price.
And there's bound to be a few useless bits and pieces in the box that you've not really got any use for. Of course, you could always just leave Vista in the shop. After all, everyone else does. ®
Thanks to Chris Parker for the tip