Updated UK PC company RM - formerly Research Machines, 1980s school-computer buffs - is to bring Asus' tiny Eee PC, launched last June, to these shores - for a mere 169 quid.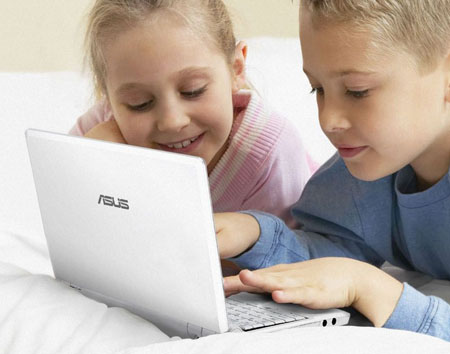 RM's MiniBook: cheap enough for the kids to break with impunity...
The laptop will be branded the RM Asus MiniBook. The 890g, 22.5 x 16.5 x 2.1-3.5cm unit is based around a 7in display, has 256MB or 512MB of memory, a choice of 2GB or 4GB of solid-state storage, and a 900MHz Intel Celeron M processor.
The unit has an integrated 0.3-megapixel (VGA) webcam and 802.11g Wi-Fi, along with a 10/100Mbps Ethernet port and an on-board dial-up modem. RM also said it plans to offer an optional 3G datacard for the device. There are earphone and microphone ports, an SD card reader and three USB 2.0 ports too.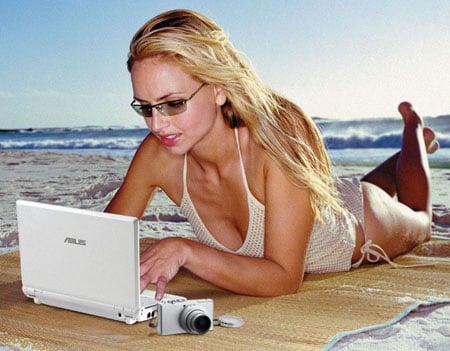 Send pics from the beach... if you can find a hotspot
The MiniBook will run Linux, open source operating system fans will be keen to hear, and RM touted the laptop's 15s boot time. We're more impressed with the price: £169 ($344/€245) for for the 256MB, 2GB model, rising to just £199 ($405/€288) if you want a MiniBook with 512MB of RAM and a 4GB Flash drive.
The machine's pitched at schools, but we can see plenty of folk considering the MiniBook as a simple, inexpensive web surfing device.
Both models are due to go on sale over here on 1 November.
Update RM confirmed today that the pricing excludes UK VAT sales tax, currently charged at 17.5 per cent. That ups the two machines' prices to £199 and £234, respectively.