Google Earth has announced the latest enhancement to its popular topless Dutch sunbather-spotting service in the form of a YouTube layer which "places videos in their geographical context and provides a new way of discovering and understanding the world".
The facility can be found in the Featured Content folder, and a quick peruse of the UK threw up this illuminating vid of narcotic-crazed yoof throwing a few shapes and providing further evidence, were it needed, that civilised society should at all costs avoid the fair city of Nottingham: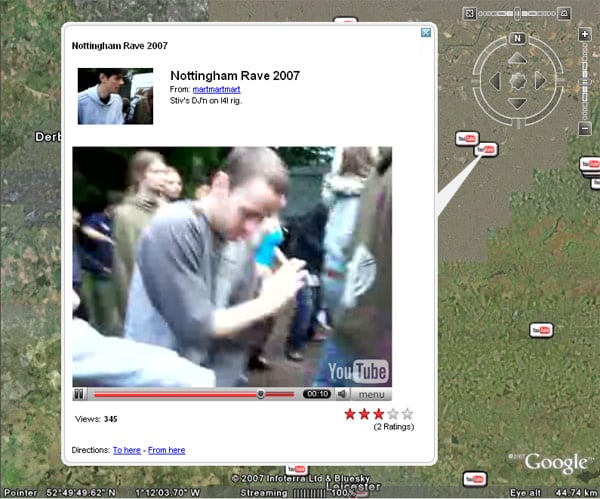 Google Earth's chief technologist, Michael Jones, enthused: "Our vision here is all about the sense of place. Photos show the local view, but videos add the sense of life. The combination of Earth's "where" with YouTube's "what" makes the combined experience that much more complete and compelling."
Well, Mike, we reckon what we've seen so far certainly gives a sense of life and place. Those among you who want to know more about this combined experience can allegedly get details here later today. ®