USB Flash drives will soon appear in record stores in a bid by major music labels to build up sales of physical media in the post-CD era.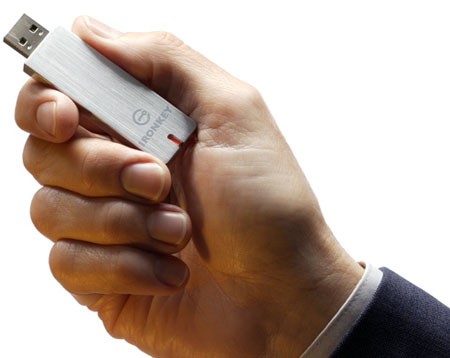 Yes, but where are the sleeve notes?
Universal told The Times this week that by the end of this month it will release USB singles holding several songs, videos and multimedia content. However, it'll charge around £5 (€7/$10) per stick – around £2 more than CD singles currently cost.
A spokesman for the record company said it's targeting the USB sticks at 12- to 24-year-olds who "no longer believe that the CD is as cool as it used to be".
Songs from Keane and The Pussycat Dolls will be released on USB by Universal at the end of October, with full albums from the likes of Kanye West and Amy Winehouseon due out in stick form before the end of the year.
Rival labels Warner and EMI are also turning their backs on 'square' CDs. Next month, Warner is releasing a "part-album" from band Hadouken! on USB, containing six new songs, five old tracks and multimedia content. EMI is releasing music from Pink Floyd on USB too, but it hasn't set a date yet.
The Official Charts Company, guardian of the UK Top 40 singles chart, has already agreed to include singles bought on USB in its weekly countdown. So you could soon see HMV's and Virgin's shelves stocked with USB drives alongside dwindling CD single and album supplies.
Is USB the best way of improving physical music sales? Would you buy music on USB instead of downloading it? Register Hardware wants to know your thoughts.