Astounded that Asus' tiny Eee PC will ship with Linux, Microsoft has agreed to provide the Taiwanese vendor with a version of Windows Vista that can be pre-installed on the diminutive notebook, Asus has revealed.
Asus has always stressed the Eee PC's compatibility with Windows, despite the machine's limited storage space - 2-8GB, depending on the model - and the fact that it only comes bundled with a version of Linux. If you want Windows, for now you have to buy and install it yourself.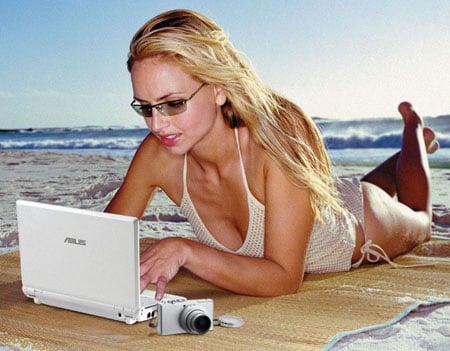 Asus' Eee PC and user: calling for Vista?
However, Asus told Register Hardware on Friday that with a little optimisation, Windows XP can be installed on the machine and still leave the Eee PC's solid-state storage with enough room for apps. Indeed, Asus' website already has Windows drivers available for download.
An Asus spokesman told us Microsoft had already contacted the company to discuss the development of an Eee PC-friendly version of Vista, and today Asus announced that the Eee PC will soon be made available with an unspecified version of Windows pre-loaded.
However, the manufacturer didn't say when this will happen - or how much extra buyers will have to pay for Windows.