Money no object? Then how about a 24-carat gold-plated MacBook Pro for your next laptop computer? US Mac dealer Powermax has begun offering just that.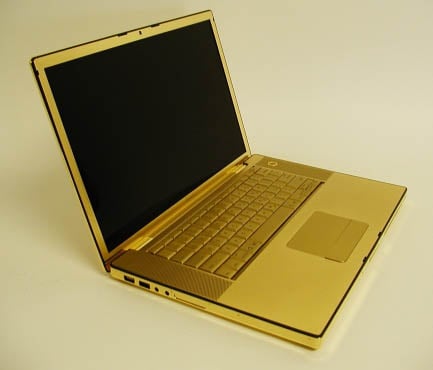 The machine is Apple's 15.4in model with a 2.4GHz Core 2 Duo processor, which would customarily set you back $2499 - less than half what Powermax is asking to disassemble it, plate the aluminium surfaces with gold, suitably colourise the keyboard then put it all back together again.
The exterior is buffed up to a shine, while the interior is left with a more matt-like "satin" finish.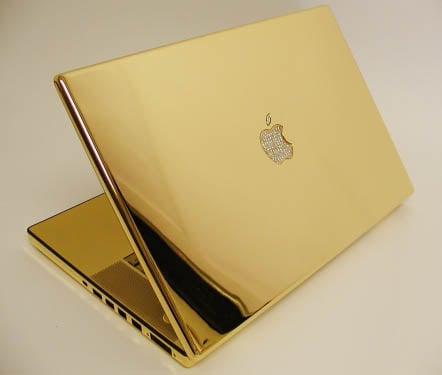 Powermax reckons the process will take a little while to complete - it warns that orders will take 4-5 weeks to fulfil.
The machine's lid of course retains the familiar light-up Apple logo. For an extra $3000, you have have Powermax pack the stencil with two carats worth of diamonds - "H/I in color and SI1-2 in clarity", the company said.
The perfect accompaniment, we say, for LaCie's Golden Disk hard drive...