LG will bring what it claims is the world's first 32in plasma HD TV to space-restricted living rooms in the UK next month after debuting the diminutive flat panel in Brazil this week.
To date, the smallest plasma TVs available in the UK have been 37in models, but for many consumers keen to embrace the flat-panel revolution, even that diagonal screen measurement makes the for a display that's too big for their sitting rooms or studio flats.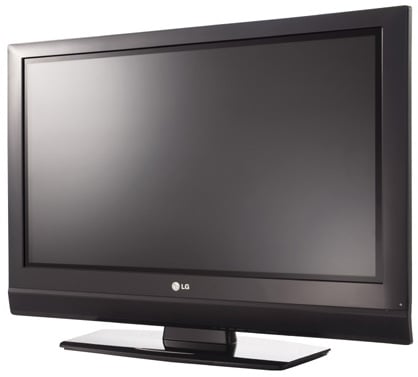 LG's 32PC5RV: smaller plasma for the bedroom?
That, in part, has led to big demand for 32in displays - big enough to make a good upgrade from a 4:3 CRT but not so vast as to dominate a small viewing space. So far the only 32in models available to UK consumers have been LCDs and (very heavy) CRTs.
LG also claimed the 32PC5RV will appeal to plasma buffs who already have a larger display in the living room and are looking for a smaller, secondary screen for another room.
The screen comes with an HDMI port and a set of component-video connectors. At this stage, we're still waiting for further technical details and pricing from LG - when we get it, we'll pass it on.