Review Whenever the Sidekick is mentioned, the phrases "big in the States" and "Paris Hilton" inevitably follow. But, despite several attempts by T-Mobile to propel the Danger-designed device into the mainstream, it has so far failed to get Britain's youth ditching their Nokias and Walkman phones en masse.
The Slide is the first of the series to be made by Motorola rather than Sharp. It's 25 per cent smaller than the previous models, and slimmer too – addressing one of the most obvious turn-offs of its too-chunky predecessors. It still has the Sidekick-style Qwerty keypad hidden under a moving 2.4in, 320 x 240 pixel (QVGA) display, though this time the screen simply slides up rather than slide-and-swivelling into place.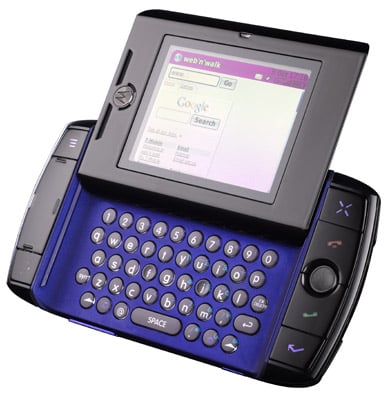 T-Mobile's Sidekick Slide: 25 per cent smaller than previous models
The Slide may be smaller and more compact than the handbag-sagging 182g Sidekick 3, but it's still no slimline pocket-pleaser. It measures 117 x 61 x 10mm and weighs around 156g, so has the size and feel of a PDA rather than a phone.
The device is designed as a gadget for young people to stay in touch via email and IM as they zip around town, surfing and networking as they go. The Qwerty keypad is a vital part of the Slide's easy email, instant messaging and texting functionality, and also lends a hand to browsing on the device's big-ish screen. But the Sidekick isn't meant to be a business or techie messaging device
Previous Sidekicks have been criticised on this side of the Atlantic for offering dated features. The Slide isn't exactly cutting-edge either. It's not a 3G device, relying on quad-band GSM/GPRS/Edge connectivity. It does have a music player – supporting multiple file formats this time around, including MP3, AAC and WMA files included - and a hot-swappable Micro SD memory card slot. But the camera is a 1.3-megapixel snapper – real entry-level stuff in late 2007 – which surprisingly doesn't even do video recording. We suspect the funky, Facebook-savvy target audience might just notice these shortcomings...