This article is more than 1 year old
Carnegie Mellon wins the robotic Urban Challenge
Stanford relegated to second
DARPA used various criteria to determine the winner, looking at how quickly the robots completed the course and how many traffic violations they endured. The organization collected this data from the vehicles and by watching the robots from the sky with an airplane. That plane sent back video with up to .5m resolution of the event, allowing officials to replay incidents in slow motion as needed to determine who was at fault.
Still, some of the criteria seemed iffy. For example, vehicles were punished if they were caught in traffic caused by another vehicle, since that would replicate real life circumstances. We saw Stanford's car Junior suffer as Cornell delayed for 10 to 20 minutes.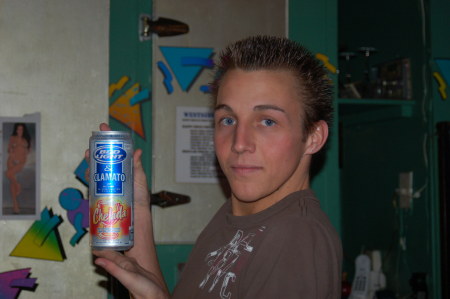 Weird Victorville drink called Chelada. Beer and Clamato - Ew.
DARPA officials revealed the winners during a ceremony today here in Victorville, California - a small town outside of Los Angeles.
Will there be another Grand Challenge? Maybe not. The government has taken away DARPA's ability to offer cash prizes for these types of events without federal approval.
"I don't know why they did it, but they did it," DARPA Director Anthony Tether said. "I don't have the authority to say, 'Yes'.
"We never really finish anything (at DARPA). We just show that it can be done. We take the excuse off the table. I think we are close to that point. "
Red Whittaker has called for something like a 24-hour race that force the vehicles to deal with different terrains, weather and day/night conditions.
According to Thrun, these events prove crucial to US technology development. They help encourage youngsters' interest in robotics.
"We are going to build a whole new student force for the next thirty years to come." ®