The nightmare of a dying mobile phone or iPod battery while miles from a power socket could soon become history. Australia's national science agency has received AUD4.4m (£2m/€2.8m/USD4m) to develop a jacket that powers electronic gadgets.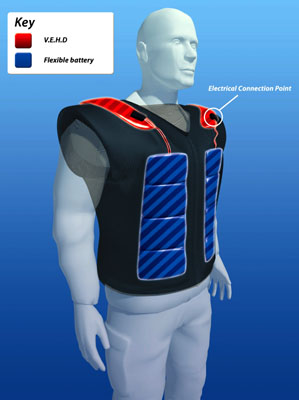 CSIRO's jacket: clothing of the future?
The Commonwealth Scientific and Industrial Research Organisation (CSIRO) claims its gillet-style jacket will combine conductive fabric as part of the battery, which is powered by vibration energy. A power management system will also be built in.
Dr Adam Best, a scientist with CSIRO, said in a statement that as the wearer moves "the vibrations they create can be harvested and channelled into recharging the battery or powering plug-in electronic devices".
CSIRO hopes consumers' electronic devices, such as mobile phones and MP3 players, will be able to be charged through the jacket. However, since the funding is being supplied by an Australian defence and technology programme, the organisation is initially developing it for use by soldiers.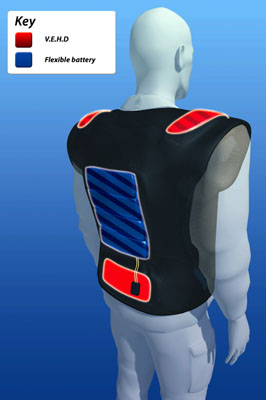 Consumer versions may come after military models
Removing the need to lug a battery pack around in your jacket is the main objective for military users, a concept already adopted to heat the likes of gloves and socks for wearers, say, in the Nordics.
It's not clear if the jacket will be turned over to Levis after the electronics are finished, to give it a chance in the cutthroat world of fashion. However, Dr Best said the jacket "will look like a garment, but have extraordinary capabilities".
A development timescale hasn't been released, so you'd best carry a solar charger in your pocket for now.