This article is more than 1 year old
Sony goes green with... er... leopard skin look laptop
PETA-bytes
Apple may have completely left the planet with its nebulous, spaced-out Leopard branding, but thankfully folk who favour the fake feline look can still rely on Sony, which today rolled out a leopard-skin print laptop - the special edition 'Spotted Life' Vaio FZ.
The machine is part of what the Japanese giant calls its "Graphic Splash Eco Edition" line-up: four machines with bizarrely named yet "natural" (eh?) colour schemes that the company believes will appeal to consumers concerned their environmental credentials.
But not, it seems, their taste...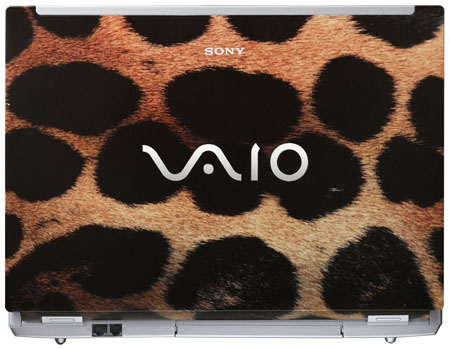 Sony's Graphic Splash Eco Edition 'Spotted Life' laptop
So, say hello to 'Caribbean Water' - which sounds like the sort of holiday resort twentysomething visit to get laid - 'Bloom' and 'Clay Earth' - porn-star screen-name, anyone? - as well as the aforementioned 'Spotted Life'.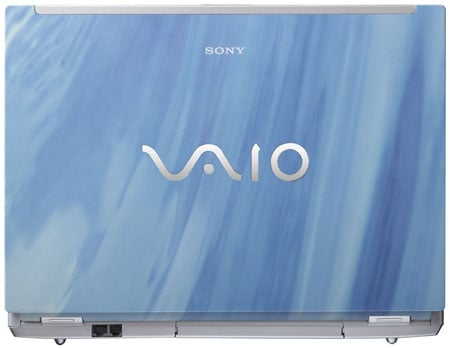 'Caribbean Water'
'Spotted Life?' 'Spotted Dick', more like. That would be a better a name and one, I'd venture, more suited to appeal to the British buying public. We could even have a 'Custard' model to go with it...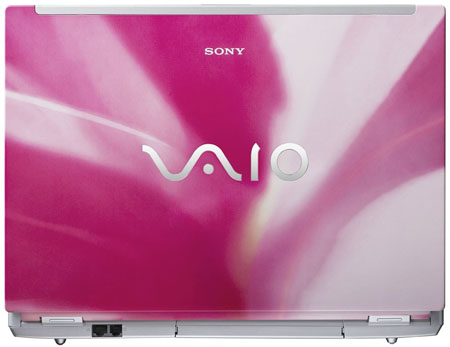 'Bloom'
Alas we Brits don't (yet) get a look in. These "eye-catching notebooks [that] set you apart from the pack and demonstrate your dedication to protecting the environment" are only being foisted on greens in the US.
But what I'd like to know is which bright spark at Sony decided to aim a notebook at eco-sensitives by equipping it with a cover that looks like it's the product of the fur industry? PETA-friendly, it ain't...
That said, it is commendable that Sony will give one per cent - a whopping $13.91 - of the purchase price of each laptop to www.onepercentfortheplanet.org, a body that uses "market forces to drive positive environmental change by inspiring companies to give". What's given goes to "more that 1500 environmental organisations worldwide", the website claims.