This article is more than 1 year old
HTC TyTN II smartphone
TyTN II: sounds like an ICBM
Review Don't you just love it when a good product is tweaked ever-so-slightly to make it much better? Not just gadget tick-list bonus points, or fashion-conscious dabbling, but genuine changes that do the business. HTC's TyTN II, first announced back in August, is evidence that the Taiwanese manufacturer has done just that.
Like the original TyTN, the TyTN II has a slide-out keyboard, but HTC has solved a smartphone headache at a stroke by adding an additional tilt mechanism to the screen. It's a simple but ingenious solution that brings proper typing to the device.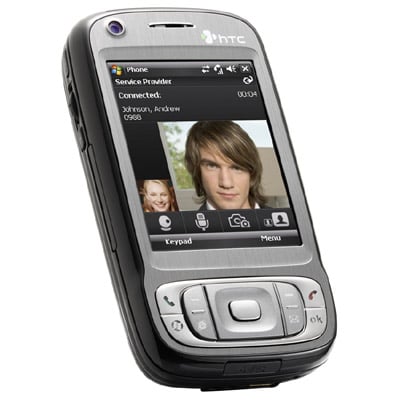 HTC's TyTN II: well connected
HTC has also taken the trouble to beef up the specifications of the original TyTN, already a formidable Windows Mobile device. A GPS receiver has been built in for full satnav functionality, the camera has been upgraded to a three-megapixel shooter, and the TyTN II now sports the latest version of the Microsoft OS, Windows Mobile 6 Professional.
It's well-connected too, with HSDPA 3G offering data downloads and browsing at up to 3.6Mbps on suitably specced mobile networks - it has quad-band GSM/GPRS/Edge for the others - plus 802.11b/g Wi-Fi connectivity. There's the usual Microsoft Office Mobile suite of applications, email, PC syncing and browser functionality.
Despite additional hardware, the HTC TyTN II manages to be a little slimmer than the original - although, at a pocket-sagging 190g, it is around 10g heavier.
When closed, the TyTN II looks pretty much like any regular Windows Mobile touchscreen device. There's a navigation pad plus soft-menu keys, call/end buttons and dedicated keys for Internet Explorer, messaging and the Start Menu.
A whopping 2.8in, 240 x 320 (QVGA), 65,536-colour display promises good times for video and picture playback, as well as plenty of real estate for viewing and working on emails and other documents. There's a small secondary VGA camera perched above the screen for 3G video calling or low-res self-portraits.