This article is more than 1 year old
EU launches bid to bin telco regulations
By overseeing the overseers
Lisa Simpson: "I mean, if you're the police, who will police the police?"
Homer Simpson: "I dunno. Coast Guard?"
The EU's communications commissioner today vowed to press through sweeping reforms of the European telecoms market that she hopes will tear up the current red tape regime. She charged that governments and regulators have been too "cosy" with industry for too long, while consumers suffer.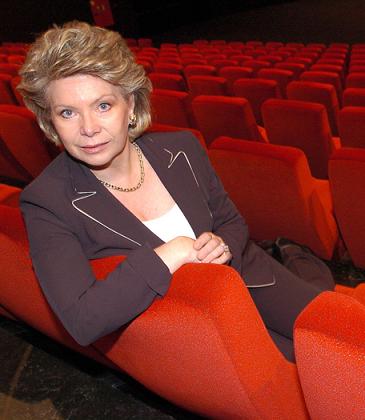 Viviane Reding: Be afraid
"[The reforms] will be a success," promised Viviane Reding. Yesterday in Strasbourg the rest of the European Commission gave Reding's proposals the thumbs-up. She's now on a whistle-stop tour of the continent to sell the ideas to the people.
She was in London to make the case for another layer of regulation to oversee Ofcom and other domestic watchdogs. There's a need for a "second pair of eyes" to ensure a level playing field across Europe, she insisted. "There are too many national regulators who obey industry and government," the commissioner charged.
Reding plans to make her European Telecom Market Authority (ETMA) the consumers' champion. Among the new rules will be an insistence on transparency in broadband marketing. ISPs will be required to tell customers in advance when they plan to impose limits on websites and services such as BitTorrent, but there'll be no "net neutrality" guarantees.
The new rules will also ensure that freephone numbers are free from abroad, and that mobile and fixed line numbers are ported quickly when people switch provider.
Ofcom chief Ed Richards recently complained loudly about plans for ETMA. He insisted that markets should be tweaked at the domestic level.
Reding dismissed such concerns about interference from Brussels, countering that her goal is a dynamic continent-wide market that is regulated by competition, not intervention. "My aim is that we will not need telecoms regulation as we know it today," she said. We wonder how well that'll go down at Ofcom...
The commissioner attempted to smooth relations by praising the UK system. "Great Britain is not doing too badly. It has made a very big step forward in a short time," she said. The UK ranks seventh overall for broadband penetration at 23.8 per cent, ahead of the EU average and the US, where 19.6 per cent have high speed internet access.
Indeed, the biggest change for most countries will be powers to make their comms market more like ours by separating the incumbent telco into service and network divisions. BT was the first to be cleaved in this way when Ofcom forced it to create Openreach in 2005.
Ofcom and the government should measure their success against EU leader Denmark, however, where 37.2 per cent have broadband, Reding said.
The fierce competition and tiny profit margins that separating BT created for ISPs has driven consolidation in the UK market to the point where 94 per cent of broadband access is supplied by just six operators. The EU's competition commissioner "Steely" Neelie Kroes will be keeping a close eye on any embryonic cartel, Reding said.
In the wireless world, the EU seems bent on harmonising at least part of the radio spectrum for cross-border services once the digital TV switchover kicks in properly. "Wireless broadband for all is high on my agenda. [There should be] no citizen left behind," Reding said. Access for remote regions will be part of new licensing arrangements, it seems.
Ofcom's work to work out how to use spectrum most efficiently is a good start, she said, and agreed with Richards that TV broadcasters can't expect to reclaim the analogue space they vacate.
Ofcom was not immediately available for reaction. ®