This article is more than 1 year old
Wii-like motion-control games to come to the PS2
Next-gen gamplay, old console
A UK-based video games company is taking advantage of Nintendo's ongoing Wii shortage, and launching its own range of PS2 motion-controlled video games.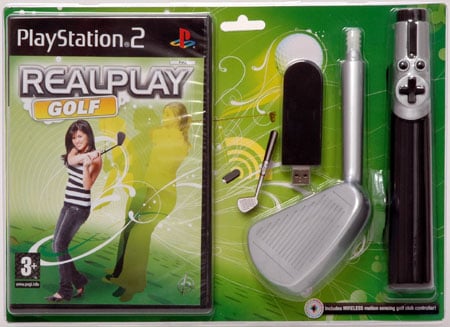 RealPlay's swinging golf title
Developed by In2Games, the RealPlay range includes several Wii-esque titles, such as pool and golf. Each game copy ships with the required piece of kit to ensure gamers' movements are replicated on screen.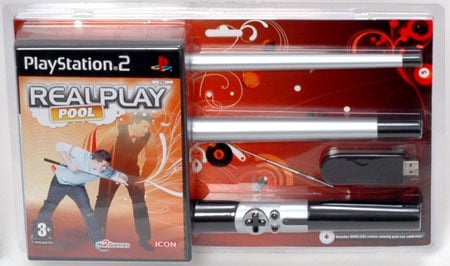 Or its pool game, with real pool cueRealPlay's swinging golf title
For example, the pool title is sold with a wireless replica cue, and the golf title ships with - you guessed it - a golf club to help gamers sink their virtual pills.
However, not all titles have an uncanny Wii Sports feeling about them. In2Games' PuzzleSphere game comes with a wireless sphere that gamers manipulate in real-life to control the on-screen movements of a rollercoaster.
All three titles will be released on 30 November, each priced at around £35 (€55/$70). Similar motion-controlled titles for bowling and tennis are also planned for release next year.