This article is more than 1 year old
Inventor offers London Congestion Charge GPS gizmo
KenBuster coughs fee up automatically
Most activities in London are expensive - and so is driving through it. So one inventor has developed a GPS device to automatically pay the Congestion Charge fee, ensuring drivers are never stung by late-payment charges.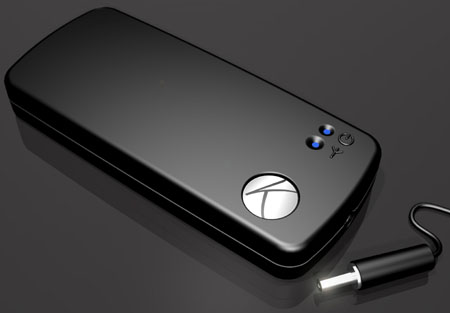 The KenBuster: never miss a payment
Dubbed the KenBuster, the phone-sized device works much like a sat nav unit. It contains a GPS chip to pick-up positioning signals, and inventor Matthew McCluskey told Register Hardware that the device is accurate to within 5ft (1.5m).
The gadget is also fitted with a GPRS mobile phone data transmitter that allows it to communicate with software on KenBuster's servers if the device detects it has entered the Congestion Charge zone. If so, the servers make a payment to Transport For London from the user's pre-registered payment and car registration details. The device can be powered through a car's cigarette lighter.
McCluskey added that its servers send users daily SMS messages and emails, letting them know if a payment's been made on their behalf, if there's been a payment problem or even if they haven't crossed the limits of the zone.
The KenBuster is available now for £50 (€75/$100). Subscription costs are either £8 (€12/$16) per month or £200 (€280/$400) for a lifetime's use.