This article is more than 1 year old
Digital SLRs
Unsure which DSLR to plum for this Xmas? Just ask an expert...
Top Five Christmas time always means photography time. So, if you're looking to buy a new digital SLR (DSLR) or upgrade on older machine to capture this year's happy moments, here are the season's five hottest models according to camera expert George Asghari, who runs independent retail chain Ask Electronics' flagship London store.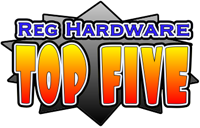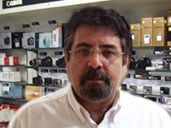 George has been selling DSLRs for around 20 years, so he's seen first-hand how the cameras, the features they offer and the technology on which they're based have evolved over the years. Once available only to the wealthiest of professionals, top-quality DSLRs are now in the price range of almost every photography buff.
Here is George's choice of the five DSLRs most worthy of your attention this season...
Canon EOS 400D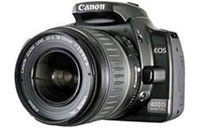 "The EOS 400D is our most popular entry-level DSLR. Its sub-£500 price tag and user-friendly interface make it an ideal 'learner' camera, while its ten-megapixel CMOS sensor and wide range of compatible lenses allow users to upgrade the camera as they learn. It remains popular with photography students and avid family snappers. However, some customers are put off by Canon's choice of a CompactFlash memory card."
More Info Canon's website
Price: £450
Best online prices: From £433.00 - 8 sellers
---
Nikon D40X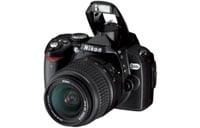 "Nikon's D40X is very similar to Canon's E400D and is sold with the same 18-55mm focal-length lens kit. However, the Nikon camera must be used with the manufacturer's own DX lenses – the cheapest of which costs about the same as the body – meaning it's not an attractive option for cash-strapped users looking to upgrade within 12 months. It does have the benefit of using the more universally accepted SD memory cards, though."
More Info Nikon's website
Price: £450
Best online prices: From £398.00 - 2 sellers
---
Panasonic Lumix DMC-FZ18EB-S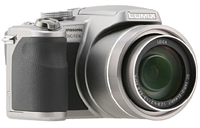 "Sitting somewhere in-between a compact camera and a DSLR, this model remains constantly popular. It has an eight-megapixel CMOS sensor and many customers are attracted by the 18x optical zoom and wide-angle lens, sold as standard. It's an inexpensive camera, ideal for holidays and family events, but its lenses can't be changed, so it's not suitable for anyone who might want to upgrade it later."
More Info Panasonic's website
Price: £340
Best online prices: From £264.00 - 1 seller
---
Olympus E-500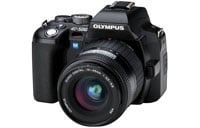 "It's getting on a bit, but many of my customers ask about the Olympus because it's one of the cheapest top-of-the-line cameras on the market. It's quite basic and lacking in some of the functions and lens options found on the more expensive DSLR cameras. Nonetheless, it takes clear and bright photographs, while the ultrasound CCD cleaner is a nice feature for a low price."
More Info Olympus' website
Price: £550
Best online prices: From £464.99 - 1 seller
---
Samsung GX10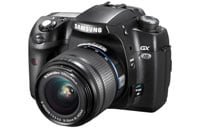 "We have lots of enquiries in this camera. It has a ten-megapixel CMOS sensor, combined with a very good build quality. Its lenses are compatible with Pentax cameras, and vice versa. A decent sized display is a bonus and rubber seals on the memory card, connection and battery hatches help to keep out dirt."
More Info Samsung's website
Price: £550
Best online prices: From £468.87 - 2 sellers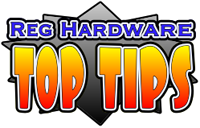 George's Top Tips for buying a Digital SLR
"It may seem as though the number of megapixels each camera has nowadays is constantly increasing, but this isn't the only factor that'll determine the quality of your images. You should also think about the aperture speed of the lens in use and the number of image formats your camera can handle, such as RAW and TIFF."
Thanks to George at ASK Electronics Tottenham Court Road store
More Reg Hardware Top Fives...
• Digital Compact Cameras
• MP3 players
• HD TVs
• Macs
• Sat navs