Top Five Whether you're visiting relatives this Christmas - or trying to find somewhere to hide from them - then a sat nav is the one gadget that'll ensure you find your destination on time. Register Hardware asked sat nav expert Martin McCormack, who sells these things for Maplin, to hunt down this season's five most must-have models.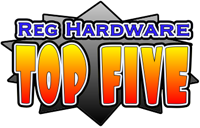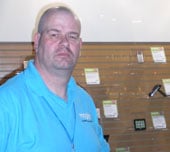 Martin's been selling sat navs for several years. He's seen the devices develop from basic A to B guides into gadgets with multiple route finders, highly detailed maps and even media playback. He's also worked in different stores across the country, which has kept him up to speed with the demands of different types of buyer.
Here is Martin's choice of the five key sat navs you should consider before splashing out your Christmas cash...
TomTom One XL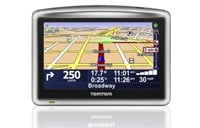 "This is a very popular model, partly helped by TomTom's strong brand recognition. It has an above-average 4in display and its navigation is simple to use. The 1GB internal memory is pretty spacious and the Bluetooth 2.0 link-up often catches customers' eyes. We usually sell TomToms to men though, because its models are more responsive to a 'heavier' finger touch. Whereas Garmin's sat navs respond better to a lighter touch."
More Info TomTom's website
Price: £200
Best online prices: From £165.00 - 6 Sellers
---
Garmin Nuvi 370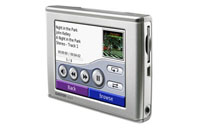 "Garmin's the main rival to TomTom and models from both companies are often very similar. Many customers like the Nuvi's handheld TV look, and all models in the range are easier to slip into pockets than TomTom's rounded-back units. The Nuvi 370 has a good battery life and also acts as an MP3 player, meaning the built-in SD card slot is ideal. I also think Garmin has the most detailed maps available."
More Info Garmin's website
Price: £350
Best online prices: From £280.00 - 4 Sellers
---
RAC SatNav 200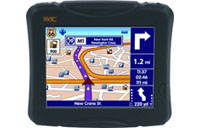 "It has a smaller display than TomTom's One XL, but people are mainly swayed by the RAC SatNav because the company offers money off its breakdown cover upon purchase. It's got points of interest (POI) built in and also something called an SMS-style Fuzzy Search, which means users need only put in part of a post code or street name before it finds the location."
More Info RAC's website
Price: £120
---
Navman S30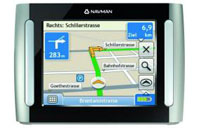 "I like this one because it looks stylish. The screen is fairly small, but it'll dim when the surrounding light in your car darkens so that you're not blinded whilst driving. The SD card memory slot is a definite plus for expanding the map coverage drivers have. However, the S30 doesn't have the anti-theft track-and-trace option that the other more expensive models in the range do."
More Info Navman's website
Price: £129
Best online prices: From £133.14 - 2 Sellers
---
ViaMichelin X-960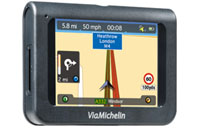 "A small model with an average size screen that's pre-loaded with Michelin's own guidebooks POI database. It's an entry-level sat nav, so is cheap and cheerful, but it needs to be hooked up to your PC to upgrade maps. It's bad points are that it doesn't read out road names and the battery only lasts for about two hours."
More Info Michelin's website
Price: £190
Best online prices: From £99.99 - 2 Sellers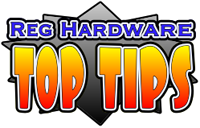 Martin's Top Tips for buying a SatNav
"Although TomTom and Garmin might be the most well-known sat nav brands, they aren't the only ones. Look at the features of several manufacturers' models, because one might have a unique feature, such as the largest POI database available, that's ideal for your needs. Think about size and portability of a sat nav too. While it may have all the features you need, it's no good if it's hard to carry around when you take it out of your car. And are you going to a model you can also walk or cycle with?"
Thanks to Martin at Maplin Electronics' on The Strand, London
More Reg Hardware Top Fives...
• MP3 players
• HD TVs
• Digital Compact Cameras
• Digital SLRs
• Macs