Click here for the UK's worst-paid IT job
Hard times for support engineers
Any support engineer out there who has fallen on seriously hard times and is right now subsisting on boiled cardboard while scouring the jobs ads in the hope that he or she can find some way of paying off the credit card bills before the bailiffs turn up and repossess the Wii is directed to this tempting offer up there in Leicestershire: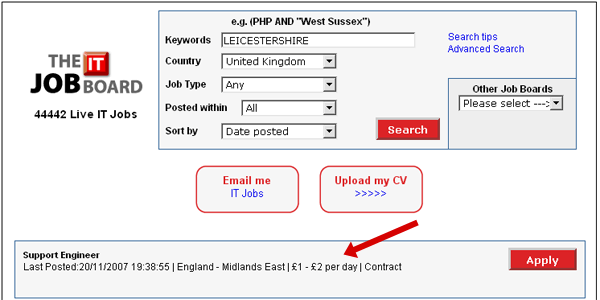 Granted, the salary won't make much of a dent in the overdraft, but at least you'll be able to buy some rice once a week to supplement the starvation diet.
And, if you're really frugal, you might have enough by Xmas to treat yourself to a celebratory pint. ®
Bootnote
Ta very much to Khurram Majid for the tip-off.