The next big thing was utilizing the client-side cache. "We are targeting each object for caching. You must assume 80 per cent of visitors to the site will have cache not primed to your site - they have none of the objects. That's when you need to do the other things - build your own content networks (which we don't do), minimize the number of hits to the page and the number of style sheets and scripts. All the other things come into the picture. Each intertwines on the other," Simhambhatla said.
"The visual perception of how quickly or slowly a page loads is more important than the technology behind it," Simhambhatla said. "It comes up more quickly... they [customers] see the page is not bouncing back and forth. Our product site [which rolled out on 8 November] is perceptibly faster."
With the YSlow reality check under his belt and the site's performance tested using three types of network, Simhambhatla believes Virgin America will become the only US travel site to land an "A" grade ranking for all its web pages.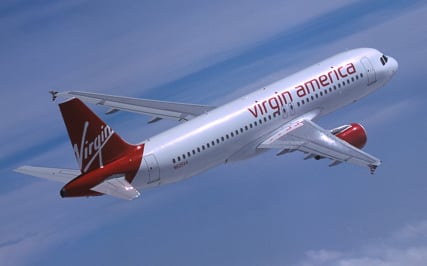 Virgin America: online airline
Competition is fierce in the US with consumer groups monitoring carriers' performance and customer service. The company is up against both the lean and the mighty: equally cost-conscious, low-price carriers like Southwest and JetBlue Airways and big-ticket operators Continental and American Airlines. All that as the Virgin business tries to grow, adding more routes - the sixth in November - and as carriers experience record levels of travel during the Thanksgiving and Christmas holiday periods.
The travel start up has been making great use of open source in its software infrastructure during the launch phase, with Red Hat and Fedora running in its data center and on its web servers, a virtual private network using open source, and in-flight entertainment severs using MySQL and back-of-seat TV sets that are powered by Panasonic's Linux aboard its aircraft.
Virgin America is now looking to move its web site off of Apache's Tomcat and onto Red Hat's JBoss for the clustering, caching and Hibernate. Also, there's the Red Hat support factor: "We can buy support from JBoss. [With] Tomcat the only way to get support is to send an email to the mailing list.
"We will stick with open source [technologies] because they are fantastic, and work well and are so mature." Simhambhatla said. "It's proven huge for us in economy of scale, performance, management and bringing up servers and services for the business.®