P2P file-sharing recognizes no borders
Everyone is doing it
---
Peer-to-peer applications dominate internet traffic even in generally lower-bandwidth areas, according to a recent study by German web traffic analyst ipoque.
The firm studied three petabytes of anonymous data from ISPs and universities in Southern and Eastern Europe, the Middle East and Australia between August and September of this year. They estimate the research analyzes over one million users.
The study showed that the total share eaten by p2p ranges from 49 per cent in the Middle East to 84 per cent in Eastern Europe. At nighttime, p2p traffic jumps as high as 95 per cent of total bandwidth used.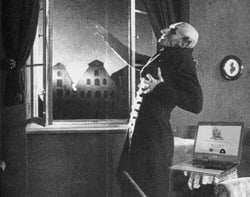 Daylight slays p2p traffic
Those old standbys: movies, pornography and music take up the largest proportion of files swapped. E-Books take an uncommonly high share of traffic in the Middle East, while computer games take a disproportionate chunk of Southern Europe.
Doubtlessly to spurn prying eyes and bandwidth-pinching internet providers, the firm found about 20 per cent of BitTorrent and eDonkey traffic is already encrypted in the regions. For comparison, about 40 per cent of BitTorrent traffic in the UK gets the same treatment.
They took a peek at instant messengers and internet telephony as well. Although Voice over IP (VoIP) calls account for only one per cent of internet traffic, the application Skype represents 95 per cent of it. The popularity of instant messengers vary from region to region. In the Middle East 60 per cent of internet users use IMs, while only 17 per cent of Germans do. ®