Exclusive Did Asus originally plan to release its elfin Eee PC mini laptop with a magnetic hard disk drive? A snippet from the computer's manual suggests that the company did.
"To prepare the Eee PC for transport, you should turn it off... The solid-state disk's head retracts when the power is turned off to prevent scratching of the solid-state disk drive surface during transport."
Here it is in situ: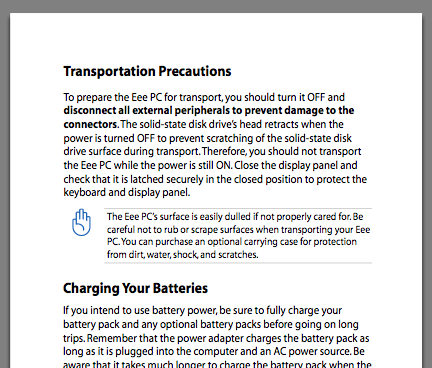 There are two possible explanations for this. First, Asus' engineers don't understand that a solid-state disk doesn't actually possess any moving parts, and is therefore entirely safe from the dangers HDDs face when they're powered them down incorrectly.
This we can't really credit, leaving us with the second explanation: that Asus originally planned to equip the Eee PC with a hard drive and changed its mind after the computer's manual had been completed.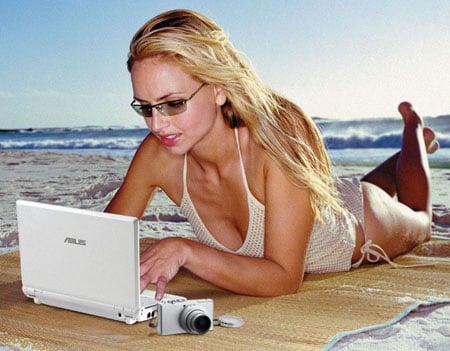 Asus Eee PC and friend: prefers a harder disk?
At which point, an Asus operative, making use of a universal search and replace facility exchanged "hard disk drive" for "solid-state disk drive" but didn't check to see whether the new text made sense in the context of the old.
Does this matter? Not a great deal, of course, but it gives us another opportunity - which, for the benefit of our readers, we feel unable to ignore - of printing that picture again...
Thanks to Register Hardware reader Andrew for the tip. And kudos for RTFM way more closely than anyone else has.
Related Review
• Asus Eee PC 4G sub-sub-notebook