NokiaWorld Resisting a face-to-face conversation's now even easier, thanks to Nokia. It's unveiled two headphone designs, the WH-600 over-ear 'cups' and WH-700 in-ear cans.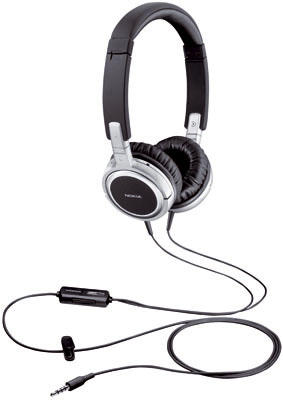 Nokia's WH-600
Each model connects to your handset - or any other device - via a 3.5mm jack and has a track-skip and volume-control switch built into the cord. Thankfully, Nokia's also throwing in a "tangle free" carrying case to eradicate the frustration of pulling your headphones from the bottom of a bag only to find the cable a knot of Gordian complexity.
No, we don't recommend cutting it...
Both models are compatible with a range of Nokia handsets, including the N95, the 6110 Navigator, the new 3110 Evolve and the N81 - reviewed here - and will automatically mute your music when a call comes in.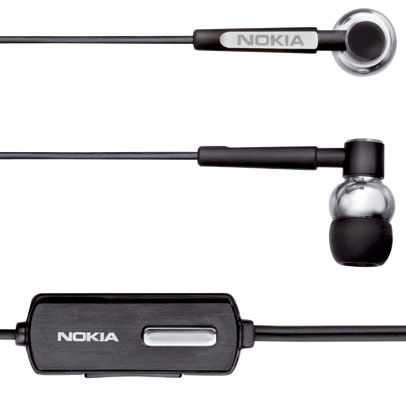 Nokia's WH-700
There's very few differences between the WH-600 and the WH-700 headphones, aside from the simple fact that one fits over you head and the other sits in your ear.
However, the in-ear design does come with three different size earplugs and weighs rather less than the over-ear design: 20g to the WH-600's 140g.
The WH-600 headphones will come in a black and metal design, while the WH-700 will only ship in black plastic. Availability and prices are... well... not yet available.