NokiaWorld No sooner had Nokia's executives leapt onto the stage at today's opening of the giant's annual NokiaWorld shindig than assembled hacks were presented with a new, eco-friendly handset.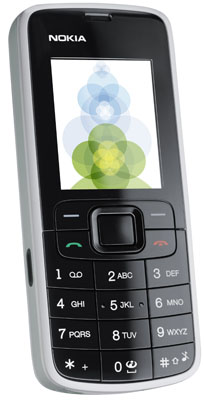 Nokia's Evolve: half the front can be recycled
The 3110 Evolve is a dual-band GSM/GPRS handset which Nokia claimed has fascias made from 50 per cent recyclable material.
It also said the phone's AC charger is Nokia's most energy efficient charger yet, using 94 per cent less power to charge up a handset than the US Energy Star specifications require. So we should all feel a little less guilty for leaving our handsets on chargers all day.
Although the 3110 Evolve's design hasn't changed much from 3110 Classic, it adds a 1.3-megapixel camera with 8x digital zoom.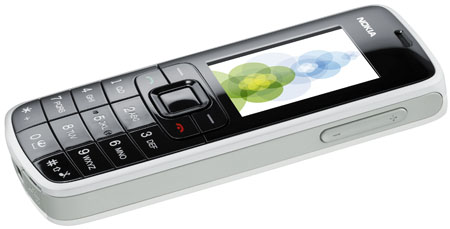 Green machine
The Evolve stores images and MP3 files on Micro SD cards of up to 2GB, but one's not included with the handset. Content can be sent to, say, a compatible PC via Bluetooth 2.0 with Enhanced Data Rate (EDR) technology. It's also equipped with a mini USB port and - amazingly, in this day and age - infrared.
The 16-day standby time is impressive, though, but chatty users might be put off by its 3.5-hour talk time. So gossips will need to recharge it frequently.
Nokia said the 3110 Evolve will be released during Q1 2008, although it hasn't yet set a price for the handset.
Similar topics