Google appears to be in a bit of a hurry to achieve its ultimate dark aim of indexing all of the world's knowledge, including humanity's entire literary output, as this image of an 1855 issue of The Gentleman's Magazine demonstrates: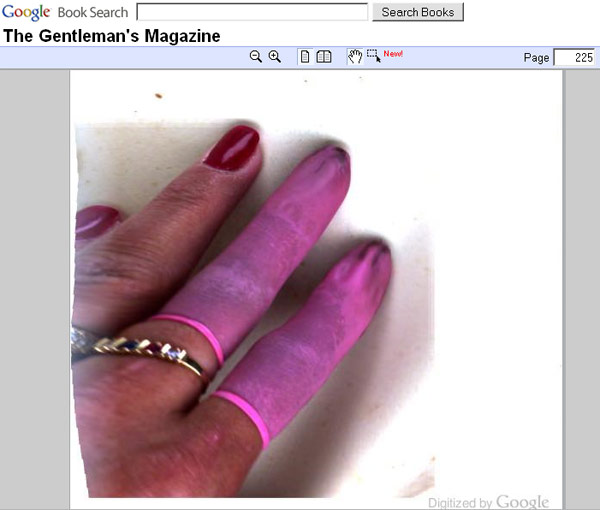 Quite what "Sylvanus Urban", the editor of this fine London periodical, would have made of some heavily-bejewelled, partially-rubberclad former colonial female pawing his material is anyone's guess, but we suspect it would involve heavy choking on his beef and oyster pie, followed by a stiff brandy and an indignant letter to the Times. ®
Bootnote
Thanks to Dave Walker-Sharpe for the heads-up. He notes: "There are other faux-pas in this work, too, with folded over pages and poorly-scanned images on various pages." Yes indeed, as the old saying goes: "Less haste, more speed."