It's taken 'em a while, but our American cousins appear to have finally realised that enormous profanities are an excellent way to welcome extraterrestrial visitors to our planet: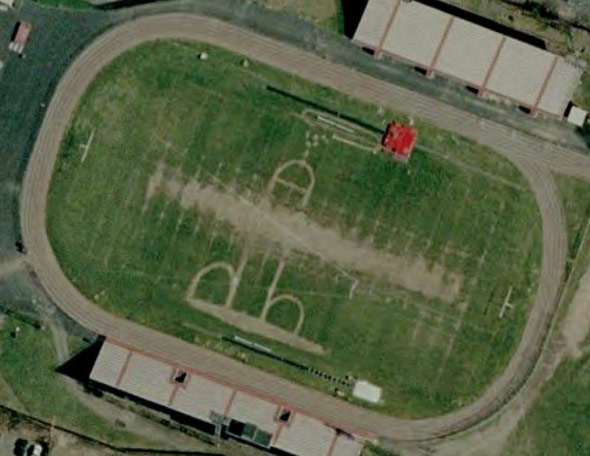 Magnificent. The outrage in question can be found in Hazleton, Pennsylvania, and is a welcome contribution to the "ET go home" genre which includes the Caledonian fuck you, the farmer's huge arse, the 40-metre Yorkshire profanity and the fat Russian cock.
And if the above don't convince unwelcome intruders not to set foot on this world, then they should note that humanity can deploy lethal culinary force if necessary to repulse any invader. ®
Bootnote
Thanks to James Snowsill for the ejaculatory tip-off.
Sponsored: Webcast: Ransomware has gone nuclear