A basic 8800 GT has a core speed of 600MHz and memory that runs at an effective speed of 1800MHz. The speed of the Stream Processors is two and a half times that of the core speed so in this case the Shader speed is 1500MHz. Factory-overclocked 8800 GT models such as the MSI NX8800GT-T2D512E that we previously reviewed and which is acting as a comparison for the GTS runs at 660MHz and 1900MHz, and was happy to overclock a bit more to 700MHz and 2040MHz, which is about 15 per cent higher than the reference GT figures.
3DMark 06 Results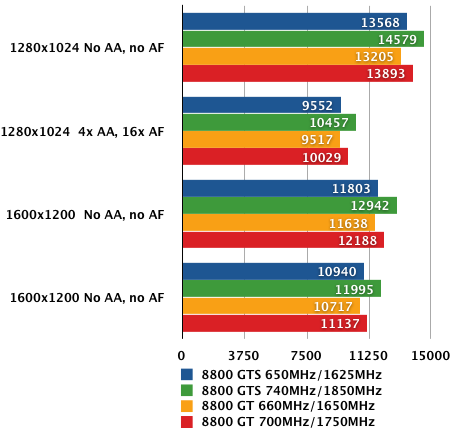 Longer bars are better
For comparison, the new GTS has a core speed of 650MHz and memory that runs at 1950MHz, so out of the box it's a touch slower than the speeds we achieved with an overclocked MSI GT. We also overclocked the GTS and it ran at 740MHz and 2100MHz, so the new GTS is indeed faster than a GT, to the tune of five per cent.
Crysis Results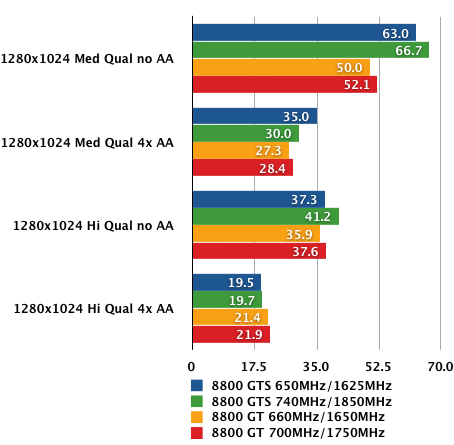 Frames per second
Longer bars are better
Similar topics