So how much does this sliver of extra performance cost? This is where things get a bit tricky as graphics card pricing is incredibly fluid, but a GT is priced between £175 and £199 while the new GTS will sell for around £229. This prices the GTS above the GT but somewhat lower than the current 640MB GTS, which is £259.
FEAR: Extraction Point Results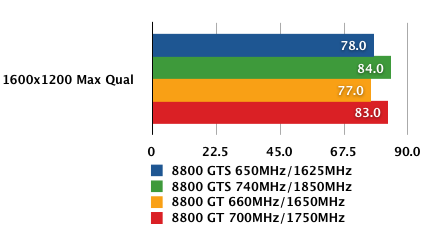 Frames per second
Longer bars are better
The other difference between the GT and GTS is the form-factor and the cooling package. As mentioned, the GT is a single slot-design while the GTS is a double-slot card that exhausts through a vented bracket. Strip the coolers off both cards and they look amazingly similar although the taller bracket on the GTS does give a clue.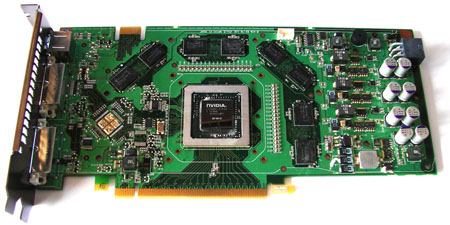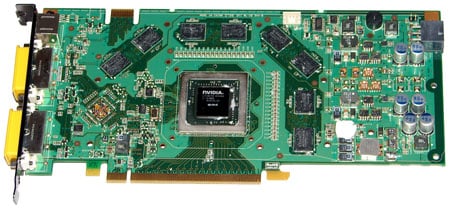 Fanless: The GTS (top) and MSI's NX8800GT
In many respects, the cooler on the new GTS is very similar to the existing GTS. However, there's a visual difference as the fan unit is mounted at an angle, as you can see in this photo:

The angle-mounted fan
Similar topics