Mio intros 'true' 3D GPS
---
When every sat nav unit on the planet does what every other sat nav on the planet does, how do you differentiate your own offering? If you're Mio, you up the eye-candy count, adding 3D landmarks and topography to your maps.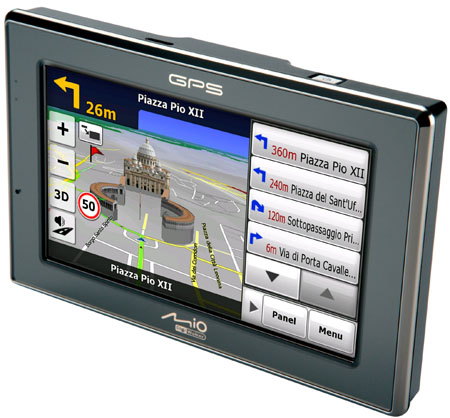 Mio's C620: piazza express
The first of Mio's GPS gadgets to offer the feature, part of its Mio 2008 mapping software, are the C620 and C620T. Both have a 4.3in widescreen display and are based on the SiRFStar III GPS receiver chip. The T indicates built-in Traffic Message Channel support, incidentally.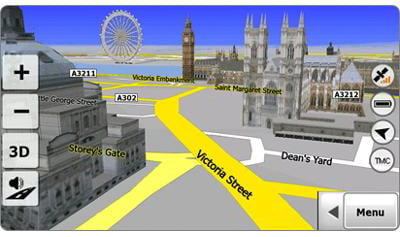 Bong!
They'll also do Bluetooth handsfree calling, have stacks of POIs, play MP3 files, automatically calculate alternative routes, 'latest' maps, etc, etc, etc.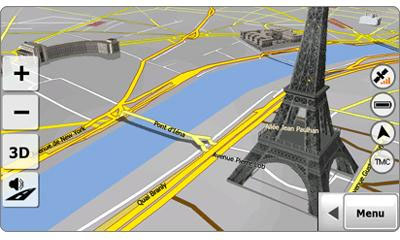 Tour Eiffel
The novelty is the 3D view, here not simply a 2D map give a little perspective but, thanks to integrated elevation data, provides a view that takes into account the topography of the road ahead. It even display major landmarks as true 3D images to aid orientation.
Gimmick? Certainly. Useful? Quite possibly, since it should make it easier to align what you can see through the windscreen with what you can see on the touchscreen.
Available now, the C620 costs around £260, while the C620T retails for around £300.
Similar topics
Broader topics