This article is more than 1 year old
The protection's off, as Warner commits to Amazon
DRM-free MP3s from music label to be sold on US website
Warner Music Group is making its music available for download from Amazon without Digital Rights Management (DRM) copy protection, enabling consumers more freedom in how they listen to and transfer digital music.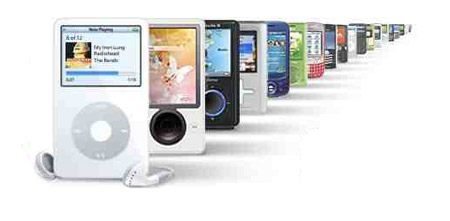 All tracks on Amazon are compatible with iTunes and Windows Media Player
Amazon.com's download store is a major competitor to iTunes, which uses DRM to restrict the use of some of the tracks available there. Warner is the third major music label (the others being Universal and EMI) to offer DRM-free music on Amazon - iTunes has only enticed EMI. Sony BMG is now the only major recording group not signed up with Amazon's download service - which is only available to US customers at present.
Warner will be keen to work with Amazon in the hope that the online retailer can help to boost a digital market that is not growing fast enough to offset a 15 per cent decline in CD album sales in the US. Artists on Warner's label include Led Zeppelin, Aretha Franklin, Sean Paul and James Blunt.
By dropping DRM copy protection, music distribution companies are making it much easier for consumers to buy songs online and load them onto a digital music player. However, the copying of music is still illegal, but it's difficult to enforce as piracy is quite commonplace. Warner Music's agreement with Amazon is expected to be made internationally available in the near future.