Those of you thinking of heading out onto the UK highways and byways are advised not to bother checking out the Highways Agency's handy traffic forecaster, unless you're lucky enough to have a Back to the Future DeLorean: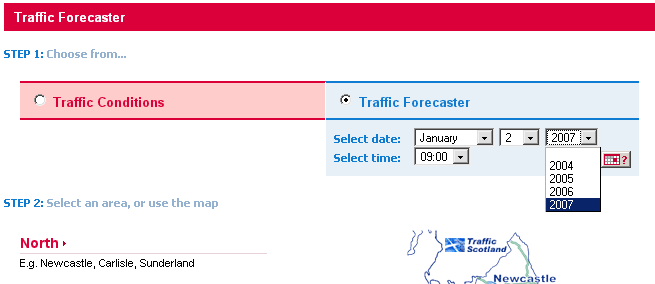 Yup, it looks like the Agency's staff had a very robust New Year's Eve indeed, and have evidently still not woken up to the fact that it's now officially 2008. As our informant Stephen Braithwaite puts it: "Another government IT shambles." ®
Bootnote
Oh yes, and when you haven't selected the current or a future date, try step 2 - "Select an area". The error message is a classic in itself.