Panasonic has begun sending out samples of what it claims is the world's thinnest internal Blu-ray Disc burner for notebook computers.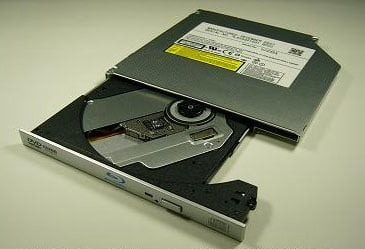 Panasonic's slimline Blu-ray drive: sampling now
The 9.5mm-thick drawer-loaded unit is capable of writing single-layer BD-R and BD-RE media at 2x speed, but dual-layer disc at just 1x. All four formats can be read at 2x speed.
Panasonic said the unit would also work with the full array of recordable and rewriteable DVD and CD types, with DVD±R/R discs being written at up to 8x.
The company said it hopes to sell 5m of these boys this year, though it didn't say when the new slimline drive will actually be made available to computer makers to buy in bulk.