Lenovo's otherlaptop brandname, the 3000 series, doesn't quite have the same ring to it as ThinkPad. Enter, then, IdeaPad, the new name for the company's consumer notebooks, three of which debuted in the US yesterday.
The new machines are the U110, Y510 and Y710, all based on Intel's Centrino platform and equipped, respectively, with 11.1in, 15.4in and 17in widescreen displays - all with a novel transparent faceplate that extends past the screen and over the bezel too.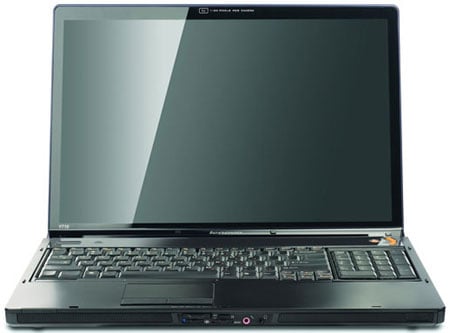 Lenovo's Y710: smooth screen
The Y510 goes on sale next week, fitted with a 1.83GHz Core 2 Duo T5550 processor, 2GB of memory, a 250GB hard drive and a DVD burner. The unit has four speakers and a sub-woofer for 5-channel sound reproduction - handy for movie buffs.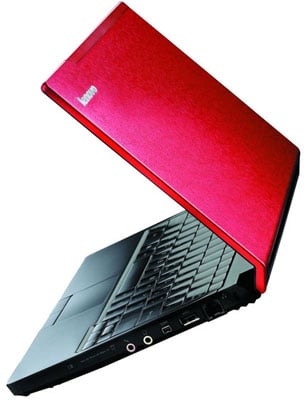 Lenovo's U110
The Y710 will sport an as yet unannounced 2.5GHz Core 2 Duo T9300, one of the mobile 45nm 'Penryn' CPUs Intel is expected to unveil formally next week, according to the chip giant's latest roadmap. It'll have an AMD ATI Mobility Radeon HD2600 graphics chip too.
The laptop will also feature an numeric keypad equipped with big gaming-oriented direction keys and user-definable keys. A Blu-ray Disc drive is optional, as is a second hard drive for the Y710's auxiliary HDD bay.
The Y710 isn't due until March, a month that will also see the U110 go on sale. The full spec's not yet known, but the machine will come with solid-state disk options and a red, aluminium lid. Its price has yet to be set, but the Y510 is expected to cost $799 (£403/€543) while the Y710 will be priced from $1199 (£605/€815).
Similar topics