Logitech revamps Squeezebox as Duet
Harmony-influence remote control comes to the fore
CES Say hello to the Squeezebox 4. It's actually called the Squeezebox Duet, and it's the first version of the networked music player released since Slim Devices was snapped up by Logitech.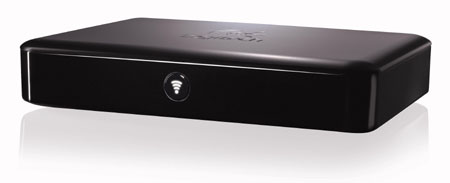 Logtech's Squeezebox Duet receiver: musical box
The Swiss mouse maker's influence is clear: the new remote control – now equipped with a 2.4in colour display in place of the screen on the Squeezebox – is reminiscent of Logitech's Harmony universal remote control series.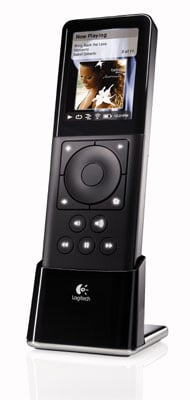 Logitech's Squeezebox Duet remote: shades of Harmony?
The remote is an equal partner now, growing in status from a point-and-press tool to become the business end of the system. The Squeezebox itself is now just the receiver – that's even what the unit's now called.
Once again, the player uses 802.11g Wi-Fi – no 802.11n upgrade just yet – but now it's much more of a multi-room system with multiple receivers able to be operated by one remote control, an approach taken by the Squeezebox's main rival, the Sonos Digital Music System.
The Squeezebox 3 isn't being superseded by the Duet, and indeed the new remote works with both the older machine and the company's high-end box, the Transporter. The Squeezebox 3 is now known simply as the Squeezebox.
The Duet is due to go on sale in the US and UK later this month for $400 (£200). Extra receivers cost $150 (£80) and the remote on its own will be priced at $300 (£150).