CES How do you make a wireless router more consumer friendly? You stick it in a sleek, shiny casing. That's Linksys approach if its latest offerings are anything to go by.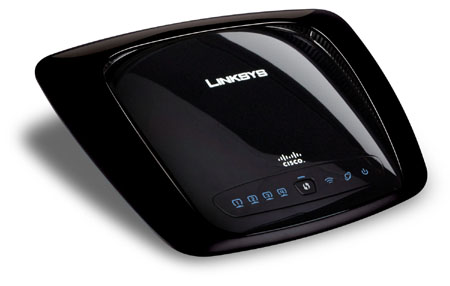 Linksys' WRT160N: antennae inside
The WRT310N and WRT160N both sport slick wedge-like designs unspoiled with external antennae – the 160N has two, the 310N three. The 160N has four 10/100Mb/s Ethernet ports, the 310N offers the same number of Gigabit connectors.
Consumer friendliness isn't just about looks: the two routers both incorporate Wi-Fi Protected Setup, the new, standard push-button security set-up system. They support both WPA and WPA 2 wireless security specifications.
Both support 802.11n – draft 2.0 - in the 2.4GHz Wi-Fi band, but Linksys also rolled out a couple of dual-band products that will also operate in the 5GHz zone. Not routers, mind – Linksys is still offering its aerial-festooned WRT600N for that – but a USB adaptor and an ExpressCard 34 adaptor for notebooks and desktops.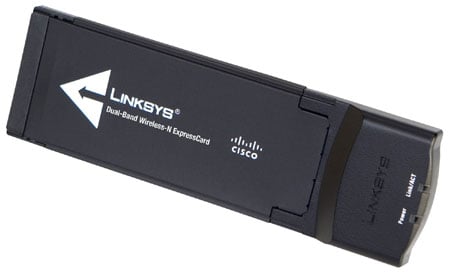 Linksys' WEC600N: 5GHz 802.11n in convenient ExpressCard form
The USB product, the WUSB600N, and the ExpressCard, the WEC600N, will be available in the US soon, Linksys said, each priced at $80 (£42). Americans can buy the WRT310N and WRT160N straight away, paying around $130 and $100, respectively.
Europeans will have to wait until March for the routers, and they won't get their hands on the 5GHz products until the summer.
One consolation: when Linksys brings its dual-band router to Europe, we hear it'll be skipping the current WRT600N and going straight to the second generation of the product line.
Sponsored: Webcast: Simplify data protection on AWS