CES USB 3.0, the upcoming version of the universal add-on standard re-engineered for the HD era, made a small appearance at the Consumer Electronics Show (CES). It wasn't demonstrated in operation, but we did get to see what the new connectors look like.
Not, alas, the optical one, we have to report, but the electrical connectors. On show in public for – we believe – the first time, we got to see the new full-size connector, the socket it slips into and the new mini-socket. You can see the optical port here.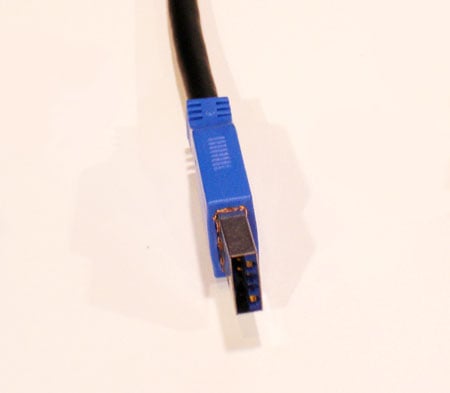 The USB 3 connector...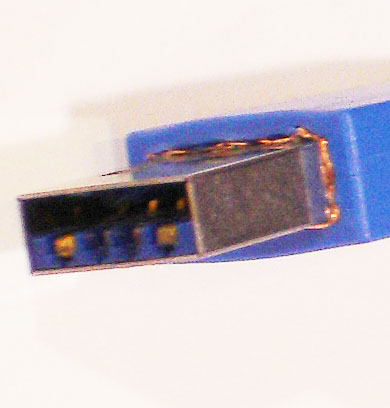 ...and in close-up...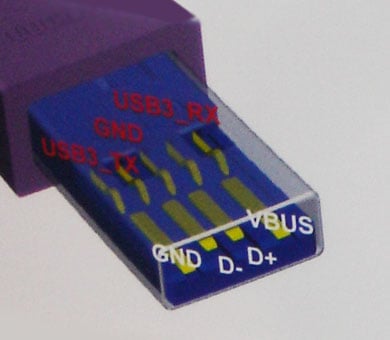 ...and in diagrammatic detail
Here's the socket: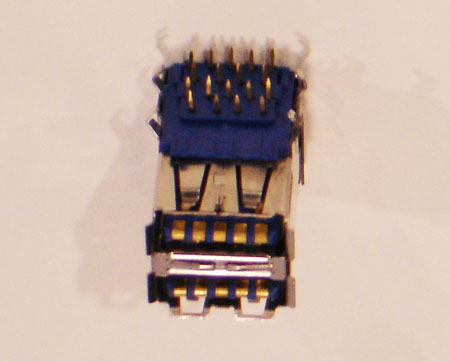 The standard USB 3 socket...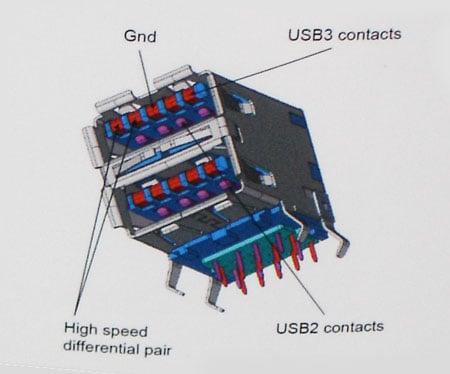 ...which you can see more clearly in this diagram
And, finally, the mini-socket: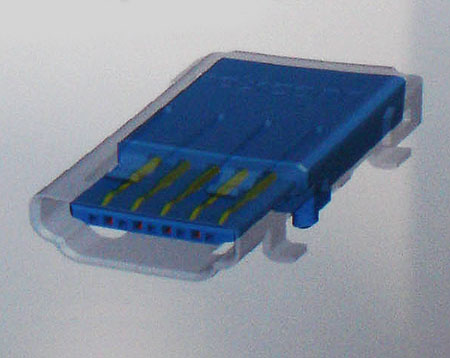 Dubbed SuperSpeed USB, the third major incarnation of the serial bus standard is set to deliver data transfer speeds of around 4.7Gb/s - ten times today's 480Mb/s limit.
The new spec will be compatible with older USB 1.1 and 2.0 products, cables and connectors, and you can see from the diagram of the standard connector how that's achieved: the extra pins are placed behind the USB 1.1/2.0 ones. USB 3.0 connectors and receptacles will be deeper than the current ones.
An initial USB 3.0 spec is due to be reviewed later this month. The full USB 3.0 specification is expected to be completed by the end of June 2008.