Interview Convincing internet users who are used to gorging themselves on free movies and music that they shouldn't do it may be like telling Pope Urban VIII the Earth goes round the Sun, but the government claims it's possible - by rejigging the copyright laws.
The Reg grabbed 20 minutes with the minister tasked with this religious conversion, Lord Triesman, on Tuesday.
How do you trigger the cultural shift you and the the creative industries are demanding?
Someone like me going along and telling a 14-year-old that downloading something for free isn't good news and that there is a downside to it is unlikely to have a huge impact. I'm not unrealistic about that. What I do know is that people who make music, and who make new films that people want to consume - where I think they can carry the message is that if they cannot earn a living then these things will not continue. They won't be available.
Maybe some supergroup can have a business model where you pay what you want. That's their business. It's not my job to dictate their business model.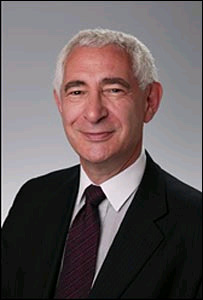 I think they can convey the general message that if you want to see the sort of groups that came through the Mercury Prize for example, if you want to see more groups like that, if you want the indie sector to have more vivacity, then people have got to be able to earn a living - and I think quite a lot of younger people can understand that very very easily.
It may take a bit of a while before they say "well, it's a bit of a pain to pay when I could have got it for free". On the other hand, they will understand that you're better off not killing the thing that you love.
"I don't want people to think this is the Spanish Inquisition"
I totally agree that there's a moral responsibility there. But the examples you used are health ("eat five items of fruit and veg a day") and safety ("wear a seat belt") which appeal to people's selfishness. Here you have to appeal to people's altruism - and if it's not directly there in front of them, then they're going to be reluctant to make that calculation.
Yes it may take some time. [But] there is a selfish interest in this as well.
Let me give you an example of bands that were in the Mercury. Take a band like the Klaxons. They came up through the indie sector and their income was minimal until they won the Mercury when there was a step change. If this is something you value, and you want it to continue for tomorrow's bands not just yesterday's bands, then it's your interest that this is a healthy bit of the economy.
You view file-sharing as theft, as stealing.
Stealing intellectual property is stealing.
But no one has ever been prosecuted for file-sharing. Now firms are demanding money...
I'm not surprised. If there's something with economic value attached to it then they're not going to say you can have something for nothing.