If you're always searching for a reason for 'just an extra five minutes' in the mornings, then here it is: a hi-tech bed that combines all the latest gadgetry.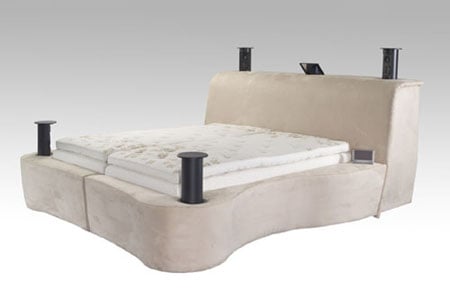 The Starry Night Tech Bed
The Starry Night Sleep Technology Bed includes wireless internet connectivity, an iPod docking station and a plethora of surround sound audio treats, including four 9in sub-woofers. But, rather than simply building an LCD TV into the foot of the bed, the Starry Night has a wall-facing 1080p LCD projector integrated into its headboard to provide a 6000:1 contrast ratio and 2000 lumens of brightness.
Of course, all this audio and video equipment means there's 1.5TB of storage for your movies and music, which is managed on Windows Media Center through a wireless remote control panel.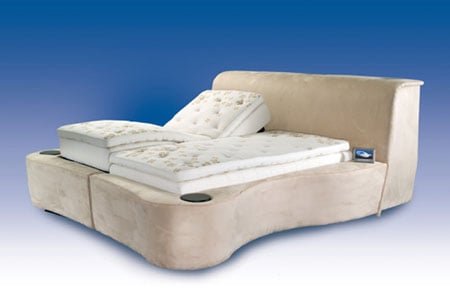 The bed's sides rise automatically to stop snoring
It's unlikely that you'll ever want to sleep with all that excitement buzzing around you. But, if you do manage to catch forty winks and are awoken by a snoring partner, then fear not. The bed can be set to automatically raise either side by 7° when the snoring starts, and drop back down when it stops. Oh, and there are two sets of temperature controls too, one for each side.
The bed is available now from Leggett & Platt, but it'll set you back anywhere between $20,000 (£10,200/€13,500) and $50,000 (£25,500/€33,800). The mattress is included.