The hottest mobile products of the moment? Undoubtedly, Apple's MacBook Air and Asus' Eee PC. So how do these would-be pinnacles of ultra-portability compare?
Let's take a look at the features each machine offers: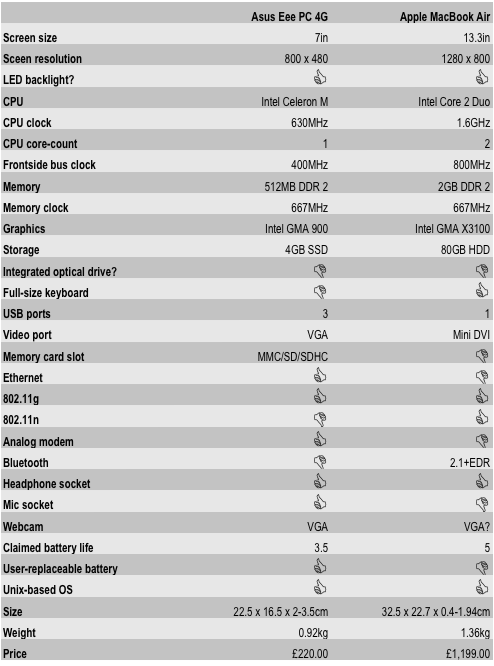 There's no doubt, on the basis of the specs, the Air has the Eee licked on performance, usability, wireless capability and screen space. However, the Eee takes the lead on expandability - the range and type of connectors it offers, basically - and sheer portability.
Given the way battery life claims usually map onto real-world experience, we reckon they're much the same.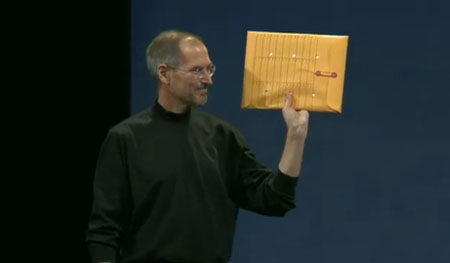 MacBook Air and friend...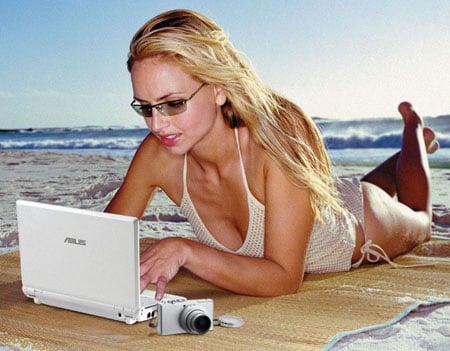 ...Eee PC and pal
Eee or Air - which would you clasp to your bosom?
When it comes to looks, the Air steals the show, but what steers the final verdict in the Eee's favour are the little things that Apple has got wrong - non-replaceable battery, too few ports - and Asus has got right: primarily, the price.
Yes, you can buy five Eees for the price of one Air, and that combined with its lower weight, smaller size, better networking and more ports gives it the edge over the air's bigger screen, larger keyboard, higher speed and greater storage capacity.
Will a hands-on with the Air change our mind? We accept that's a possibility. But for now, Asus retains the lead.
What do you think?
Related Review
• Asus Eee PC 4G sub-sub-notebook


Macworld Expo Stories
• Apple NAS box ties in to Leopard's Time Machine
• It was the MacBook Air sub-notebook
• Apple looks to movie rentals to revive Apple TV box
• Apple to charge $20 for iPod Touch update