Since Apple's MacBook Air laptop will soon be available for drooling over, Mac fans everywhere will need sure-fire web access and a way of protecting the super-thin machine from the elements.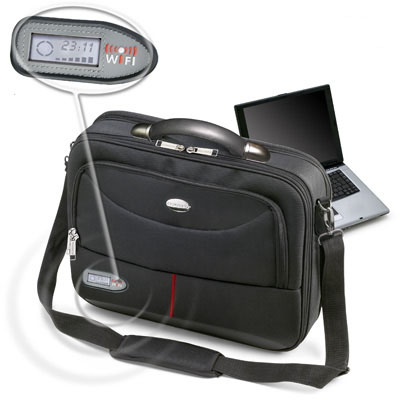 Soyntec's Wififinder bag: makes finding Wi-Fi networks as easy as pie
Thankfully, the Wififinder range of laptop bags from Soyntec have an integrated LCD display to show the strength of the nearest 802.11b/g Wi-Fi network. The bags come in all shapes and sizes, from a standard laptop carry bag, to a student backpack or suitcase-esque Wififinder on wheels.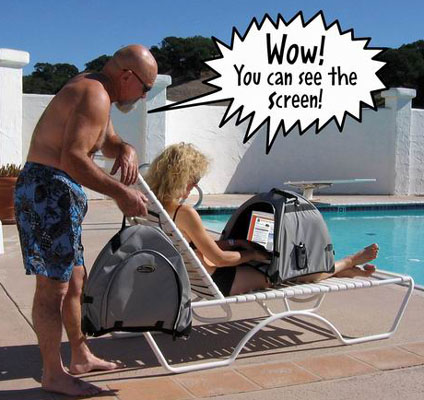 LapDome's Planet Rambler: is that a laptop in your pocket or are you pleased to see me?
Then, once you roll up at your location, LapDome's Planet Rambler is a bizarre miniature tent for your laptop that helps keeps bright sunshine off the screen and your gadgets in check. The miniature office's manufacturer claims that the Planet Rambler offers "privacy, security and protection from the elements".
There's a slot at the back of the bag for power cables and it accommodates laptops of up to 17in, whilst also collapsing into a standard rucksack. There's even a handy mobile phone sleeve sewn into the bag's side.
Both bags are available online now. Bags in the Wififinder range cost between €70 (£50/$100) and €35 (£35/$70), while the barmy Planet Rambler costs $80 (£40/€55).