A native quad-core design sounds as though it should be better than two dual-cores that have been cobbled together, but life isn't necessarily that straightforward. Core 2 has all sorts of deficiencies, including the use of a frontside bus (FSB) and a memory controller that is part of the chipset. In a server, you can hit all sorts of bottlenecks in performance when you gang up a number of multi-core Xeons, but in the desktop arena these limitations don't seem to have any effect.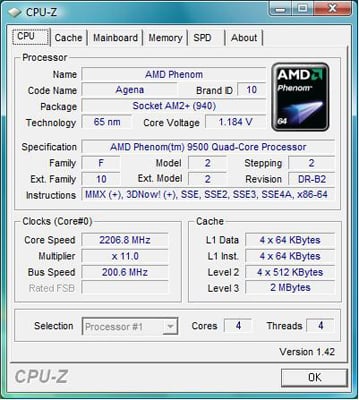 All the details
Phenom uses an AM2+ socket which needs to be matched to an AM2+ motherboard if you want to get the benefits of Hyper Transport 3.0. We used an Asus M3A32-MVP Deluxe with AMD's 790FX chipset for testing. We also threw an Athlon 64 X2 6400+ into the equation on a Gigabyte GA-MA69G-S3H motherboard, and then mixed and matched the permutations of AM2 processor with AM2+ motherboard (X2 on Asus) and AM2+ CPU on AM2 motherboard (Phenom on Gigabyte).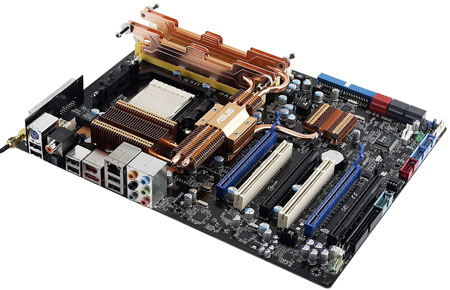 Asus' M3A32-MVP Deluxe: AM2+ socket on board
We also ran a Core 2 Q6600 on an MSI Diamond X38 with OCZ PC3-1333 memory so we could see how a comparable Intel system would perform.