The results show that the Intel system was the fastest in every respect, and that was at standard speeds when you can be sure that the 2.4GHz CPU will overclock past 3GHz with the minimum of effort. The Core 2 Quad did better than Athlon 64 and Phenom in the synthetic system PCMark05 test but in POV-Ray 3.7 the Intel processor completely eclipsed the AMD contenders.
PCMark05 Results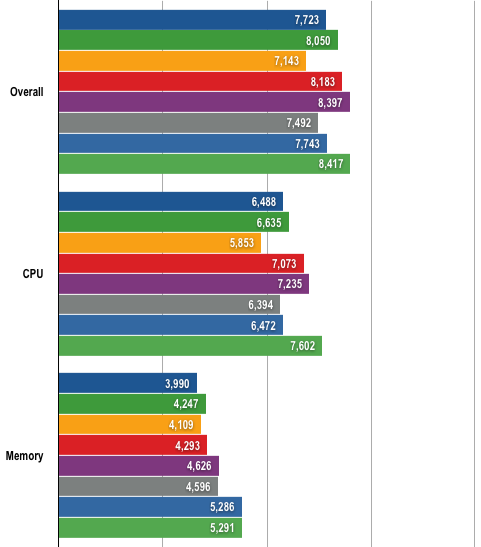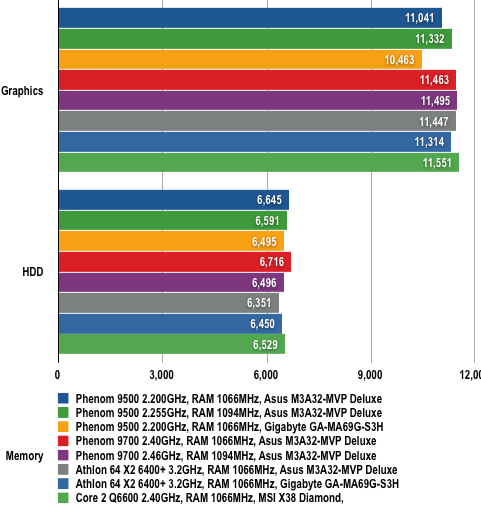 Longer bars are better
Interestingly, there was little to separate the dual-core Athlon 64 X2 from the quad-core Phenom in PCMark05 but in POV-Ray the benefit of quad-core helped the Phenom greatly.
POV-Ray Beta 3.7 Results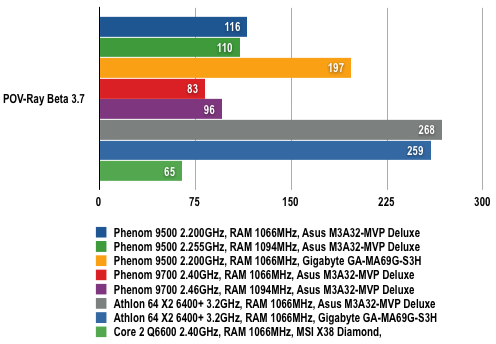 Rendering time in seconds
Shorter bars are better