It was predictable that the Phenom would lose performance when it was plugged into the AM2 Gigabyte with previous-generation AMD 690 chipset. It was something of a surprise to see that the same was true when we ran the X2 6400+ processor in the AM2+ Asus as performance took a slight hit compared to the older 690 motherboard.
3DMark06 Results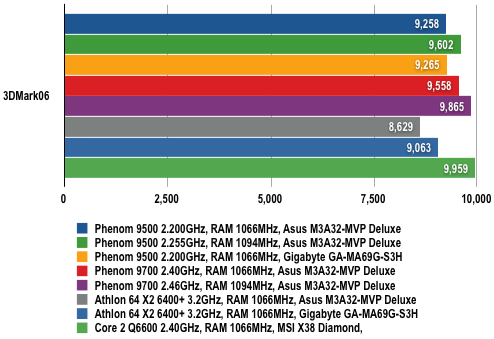 Longer bars are better
Power consumption of the Gigabyte 690 motherboard was incredibly low in regular Windows duties with both the X2 6400+ and Phenom, so that's clearly a feature of the chipset. The 790X, by contrast, draws about the same as the Intel X38 with Q6600.
Power Draw Results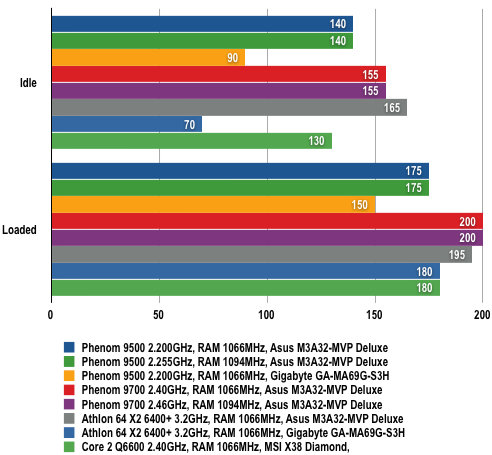 Power Draw in Watt (W)
There's a fourth element to the Spider platform as AMD has created an overclocking utility called OverDrive that seems to have a great deal in common with Nvidia's nTune 5 software. The difference is that nTune can be a truly horrible piece of software for system tuning, while OverDrive looks incredibly promising.