Tiscali bandwidth throttling flub fix flops
You fail at internet
Tiscali's attempts to restore anything close to reasonable internet service for its customers following a botched software upgrade have failed.
Reg readers are still complaining of blockages and pathetic line speeds on the budget ISP.
We reported on Monday how some of the most popular internet applications including iTunes, online gaming, and peer-to-peer are unavailable or effectively useless for swathes of Tiscali customers.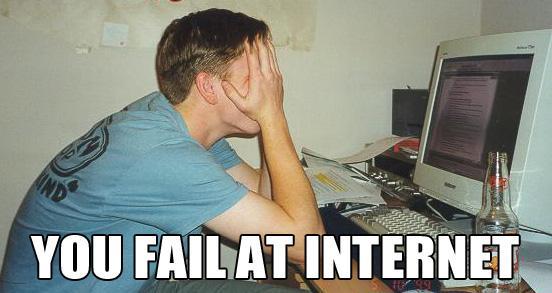 A message for Tiscali courtesy of its customer, and Reg reader, John
Tiscali said it had reversed a software upgrade to its Cisco bandwidth-throttling kit and normal service should be resumed. Like a lot of ISPs, Tiscali applies bandwidth-throttling to cut costs at peak times.
Normal service hasn't been resumed however. The evening logjam was repeated yesterday.
Many Pipex customers have who had not realised their line had been migrated to the Tiscali network have cried foul after having no problems under the old regime.
Tiscali paid £210m for the Pipex broadband customer base last year. There's growing disquiet among the new members that they still pay Pipex prices for cheaper, apparently shoddier Tiscali service via its LLU network.
Company spokespeople were unavailable today. A forum update yesterday evening says: "Our engineers are continuing to address this issue." ®