Canon shows off Spring Collection
Seems to be the day for camera announcements
---
This morning in London, Canon showed off its Spring collection for 2008, comprising of 16 new products in total, including four new compact cameras and a new DLSR.
The new additions to Canon's cluster of compacts are the Digital IXUS 80 IS, the PowerShot A590 IS, the PowerShot A580 and the PowersShot A470.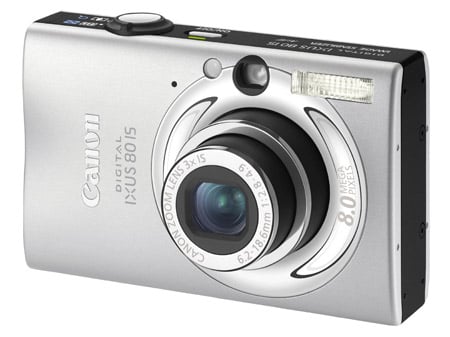 Canon Digital IXUS 80 IS
The Digital IXUS 80 IS offers 8 megapixels, 3x zoom with optical image stabilizer, 2.5in PureColor LCD and comes in a choice of four colours: classic silver, candy pink, chocolate and caramel.
The Canon Digital IXUS 80 IS will be available from March priced at £219.00 (€319.00).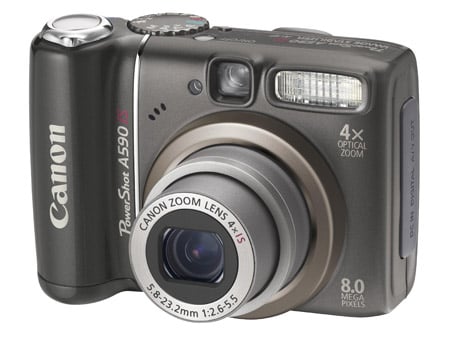 Canon PowerShot A590
The PowerShot A590 IS and PowerShot A580 also offer 8.0 megapixels, have a 4x zoom, a new "Easy mode" and full manual control, range of optional lens accessories and a 2.5in LCD and optical viewfinder.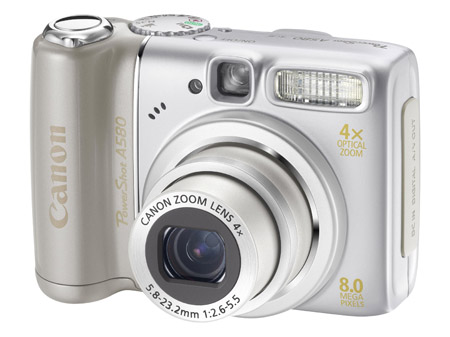 Canon PowerShot A580
The A590 comes with the added benefit of an optical image stabilizer.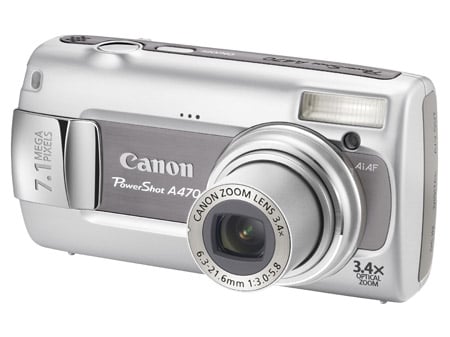 Canon PowerShot A470
Finally the PowerShot A470 will offer 7.1 megapixels, a 3.4x zoom, 2.5in LCD and come in red, blue, green and silver.
All the compact models will offer the usual array of red-eye reduction capabilities as well as face detection and white balance features
The PowerShot A590 IS, PowerShot A580 and PowerShot A470 will be available from March, priced as follows: PowerShot A590 IS £159.00 (€229.00), PowerShot A580 £139.00 (€199.00) and the PowerShot A470 £109.00 (€159.00).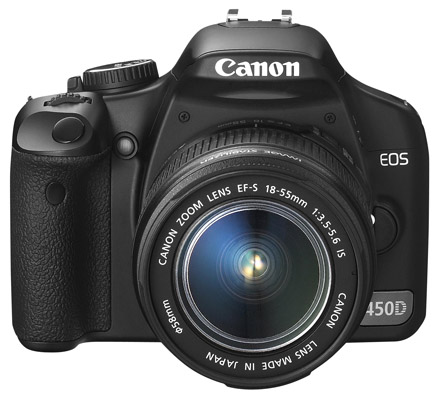 Canon EOS 450D DSLR
The last camera showcased on the Canon catwalk this morning was the EOS 450D DSLR, replacing the now dated 400D. The new model features a 12.2-megapixel CMOS sensor, a 3in LCD that's 50 per cent brighter than on the 400D and a new 9-point AF system.
It also sports 3.5 frames per second continual shooting mode and SD card memory expansion - CompactFlash has finally been ditched.
The EOS 450D body only is priced at £599.99 (€899.99), the inclusion of a 18-55mm kit will cost £679.99 (€999.99). Both will be available from March.