Forgotten Tech Want to own a piece of portable computing history? Actually, we use the word 'portable' advisedly - we're talking an IBM 5155 here, a 30lb (13.6kg) monster that, as the eBayer offering it up to the highest bidder admits, "is not a MacBook Air".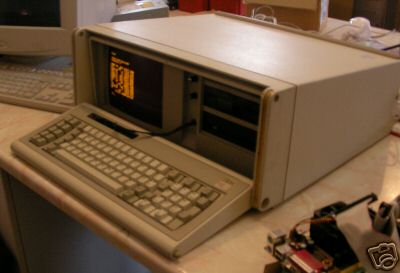 IBM's 5155: carry-out computing
Up for sale from a UK seller, the 5155 is a veritable behemoth of the Osborne 1 school of portable computing: a desktop-sized box with an integrated CRT display - 9in, 80 x 25 characters, amber-on-black text, since you ask - a pair of 5.25in floppy drives and a keyboard the clips on the top.
The whole shebang is powered - if that's the word - by a 4.77MHz Intel 8088 processor backed up with 256KB of memory, upgradeable to 640KB. The 5155 runs IBM's PC-DOS 2.10.
Expansion opportunities abound, however, thanks to a parallel and serial port on the back, and four of eight 8-bit internal add-in slots - the remaining four are taken up with the port, disk and video controllers.
IBM launched the 5155 back in February 1984 - the year Apple debuted the Mac, no less - and asked punters to put up $4225 for the beast.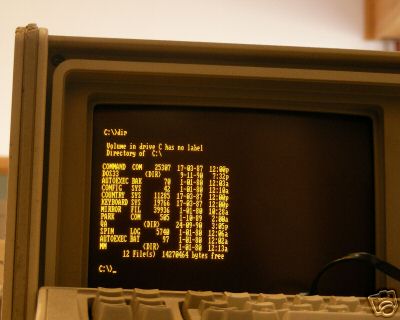 What's inside?
Alas the model on offer has no manual or disks, but you can at least start it up, but there's clearly a C: drive in the pictures, so someone' bunged in a hard drive at some point, perhaps.
You can check out the progress of the auction here.
More Forgotten Tech
• The transistor turns 60
• The IBM ThinkPad: 15 years old today
• Apple's first handheld: the Newton MessagePad
• Atari's Portfolio: the world's first palmtop
• From 1981: the World's first UMPC