Small form-factor PC specialist Shuttle has rolled out one of its compact boxes, this time equipped with Intel's X38 gamer-oriented chipset to allow it to take a 45nm processor and a pair of graphics cards.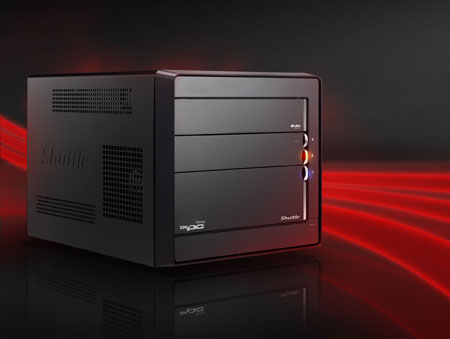 Shuttle's XPC SX38P2: ready for 'Penryn'
The XPC SX38P2 incorporates a 450W power supply unit to keep all the components ticking over, including up to three hard drives. The motherboard will take any Intel Core 2 Extreme, Core 2 Quad or Core 2 Duo desktop processor, and there's room in the barebones unit for up to 8GB of 800MHz DDR 2 memory, overclockable to 1066MHz.
There are two PCI Express (PCIe) 2.0 slots for two AMD CrossFire-enabled graphics cards, and a Mini PCIe slot for other add-ins. The box has two eSATA ports round the back, along with a total of eight USB 2.0 ports and two Firewire connectors.
Available now, the SX38P2 retails for around €429 ($631/£319) from Shuttle's many suppliers.
Sponsored: Ransomware has gone nuclear