Presenting possibly the biggest threat to the dominance of iTunes so far, Amazon.com has announced it will commence an international roll-out of Amazon MP3, it's DRM-free digital music store, this year.
Amazon MP3 will offer customers MP3s free from the constrains of digital rights management from all four major music labels - including Warner, as we reported in December, as well as over 33,000 independent labels. Every track will be compatible with almost any device, including PCs and Macs, iPods, Zunes, Creative's players and music-enabled phones.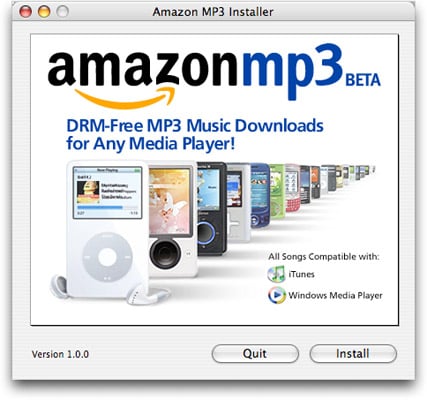 All tracks on Amazon are compatible with iTunes and Windows Media Player
"We have received thousands of emails from Amazon customers around the world asking us when we will make Amazon MP3 available outside of the US," Amazon.com VP of digital music, Bill Carr, said.
"We are excited to tell those customers today that Amazon MP3 is going international this year."
Launched in the US in September last year, Amazon MP3 currently offers over 3.3 million songs from more than 270,000 artists and every song and album in the store is available in MP3 format without DRM software. Most tracks are priced from 89 cents to 99 cents, while most albums are priced from $5.99 to $9.99.
Amazon however, has not given details of specific launch dates for each relevant country.