Dell has jumped onto the (Product) Red bandwagon and created a range of red-tinted laptops and desktop PCs, sales of which go towards fighting Aids in Africa.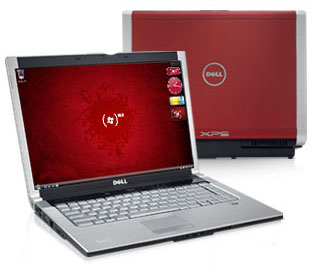 Dell's XPS 1530 laptop with its sexy red shading
Product (Red), which already counts Apple as a member, essentially sees high-profile electronics companies design red versions of its popular products. A small chunk of each sale is then given to the campaign's coffers for fighting Aids in Africa.
Microsoft is also in on the deal, since Dell's a PC assembler, and the two companies have agreed to donate between $50 (£25/€35) and $80 (£40/€55), depending on which Product (Red) hardware you buy.
Dell is offering three different Product (Red) PCs in all. It's XPS M1330 laptop and the shockingly good XPS M1530, which are both based on 1.66GHz Intel Core 2 Duo CPUs, with 1GB of DDR 2 memory and a 120GB hard drive. Dell and Microsoft will donate a combined $50 for each of the two $1200 (£600/€820) XPS laptops sold.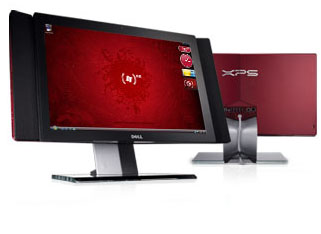 Or, would you prefer a red XPS One for your desktop?
The PC assembler and Microsoft will also donate a combined $80 for every XPS One (Product) Red sold. The $1600 (£800/€1000) desktop PC runs on Intel's Core 2 Duo 2.2GHz CPU, has 2GB of DDR2 memory and a 250GB hard drive.
A Product (Red) printer's also available for $100 (£50/€70), dubbed the 948 All-In-One, although its physical colouring isn't very red. The two companies will donate $5 (£2/€3) for every printer sold, that's a whopping $2.50 each.
All three PCs and the printer are available now from Dell's US website, but there's no mention of UK release dates or prices. More information about the Product (Red) campaign is available here.