Safe, simple and intuitive is the umbrella promise of a new form of satnav, which replaces the traditional PDA-sized display and matron-like voiceover with a full-size heads-up display on your windscreen.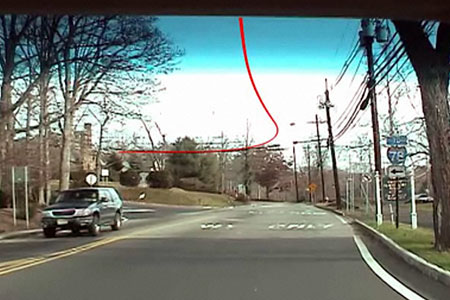 Making Virtual Solid's Virtual Cable: your route's the red line
Virtual Cable has been developed by the US company Making Virtual Solid. It displays a red route line on the driver's windscreen, which shows the upcoming twists and turns that he or she must take in order to reach their destination. Crucially, there's no reason to take your eyes off the road, as there can be with traditional satnav devices.
Users input their required destination through their existing satnav and Virtual Cable then uses the routeplan the gadget comes up with to display the red line, which is achieved using a combination of lasers and mirrors hidden behind the car's dashboard.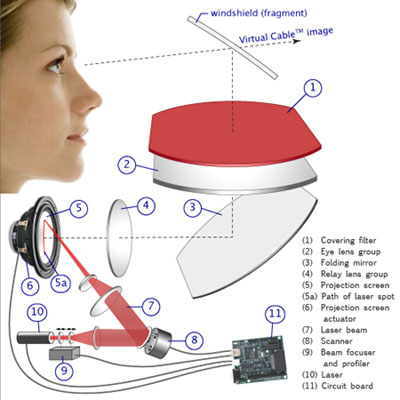 The initial design for Virtual Cable
The line changes according to the route and the vehicle's position, while its intensity and thickness adjusts automatically according to its surroundings.
Virtual Cable isn't commercially available yet - it's still patent pending - but Making Virtual Solid claims that once it comes to market the system could cost as little as $200 (£100/€135).